"NASCAR Coverup" Speculated as Hendrick Motorsports Reveal the Real Truth Behind Horrid Kyle Larson Failure
Published 08/03/2022, 5:24 AM EDT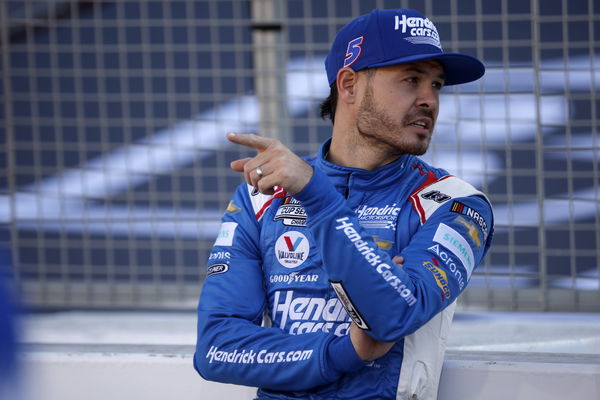 It's tough to believe that someone like Kyle Larson, who has the talent, caliber, experience, and record on road courses that he does, should lose control of his car and make a mistake that was the wreck with Ty Dillon during the Cup race at Indianapolis. Surely, there has to have been some sort of parts or mechanical failure from the car.
Right?
ADVERTISEMENT
Article continues below this ad
But that wasn't the case. Because Hendrick Motorsports confirmed that Larson's #5 Camaro didn't have any mechanical failure of any kind, which even rules out the speculated brake failure, throttle failure, or having one of the two pedals stuck.
In fact, the whole thing was attributed to the driver's fault.
"Kyle got into the braking zone too deep and got out of shape," Hendrick Motorsports told journalist Bob Pockrass about the incident.
But NASCAR fans weren't buying it as they smelled something bigger, something of a cover-up, something of a conspiracy.
The fact he didn't give an interview is concerning. I think this a Hendrick or NASCAR coverup

— Cam Mashburn (@cammashburn) August 2, 2022
Kyle Larson's brakes definitely failed and there's no way in hell there were 60,000 people in attendance to see it.

Call it 25k and a brake failure. That's the truth IMO.

— David Land™❌ (@DLand91) August 2, 2022
Is anybody really believing that Kyle Larson's brakes didn't fail?

— Darian Gilliam (@BlackFlagMatter) August 2, 2022
I don't want to start any conspiracy theories (proceeds to anyway), but Hendrick Motorsports calling it a mistake on Kyle Larson's part is odd when he was standing on the pedal "very hard."

It certainly sounded like there was something wrong with the pedal before the incident.

— Austin Konenski (@AustinKonenski) August 2, 2022
So I'm supposed to believe that Kyle Larson who won at Sonoma, Watkins Glen and on the Charlotte Roval just last year missed a braking zone so badly that it turned his car into a missile??? I'd believe that he blacked out while driving before I bought "driver error" https://t.co/P8g20X8q9B

— Nick Yeoman (@NYeoman) August 2, 2022
Hendricks statement on what happened to Kyle Larson on sunday does not make any sense. There is something not right here #NASCAR

— Daniel Kriete (@DanielKriete4) August 2, 2022
NASCAR analyst also believes Kyle Larson suffered mechanical issues in his car
In an episode of FOX Sports' NASCAR RaceHub, analyst Larry McReynolds described that from all his time in the sport, from what he's seen, there are only two factors that could've led to what happened between Kyle Larson and Ty Dillon.
"When I saw this, I went, 'what in the world just happened?' Because in my experience, there's only two things that can actually cause that," McReynolds said.
ADVERTISEMENT
Article continues below this ad
"And that's losing the brakes or a stuck throttle."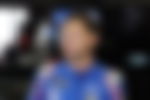 So it remains to be seen what becomes of this situation as time passes.
ADVERTISEMENT
Article continues below this ad
NASCAR will race in Michigan this weekend, and you can expect Hendrick Motorsports and Kyle Larson especially, to be bombarded with questions about the incident.
WATCH THIS STORY: Kyle Busch's Lack of Gratitude and Lack of Time Theorized as Reasons Which Will Lead to Failure in the $25 Million Sponsor Hunt