"Did You Ever Think Tony Stewart Would Leave Chevy?" – Kyle Busch Backed to Make "Blindsided" NASCAR Switch
Published 05/02/2022, 8:54 AM EDT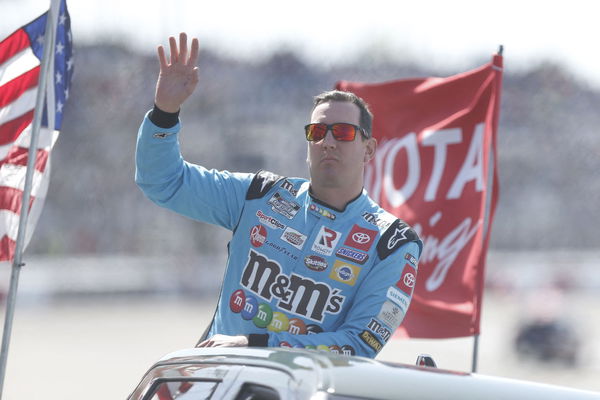 Throughout the week, the NASCAR future of Kyle Busch is all that anyone wants to talk about. With the departure of M&Ms at the end of the season, this leaves Busch in a bit of a fix. His only options are to hunt for a new sponsor to stay with Joe Gibbs Racing or hunt for a new team with a new sponsor.
Currently, Stewart-Haas Racing looks like one of the favorites to sign him. In light of the speculation, NASCAR crew member Skip Flores spoke about why this move could work.
ADVERTISEMENT
Article continues below this ad
WATCH STORY: Team Owner Joe Gibbs Vowes to Confront NASCAR Over Kyle Busch Sanctions in Richmond
He even cited Tony Stewart as an example of this. The NASCAR crewman said, "Did you ever thing Tony Stewart would leave Chevy? No right? He's a forward guy. This is stuff that – It happens man, and you get blindsided by it."
What next for Kyle Busch for the rest of the season?
ADVERTISEMENT
Article continues below this ad
For now, the Joe Gibbs Racing driver must do everything in his power to earn his racing seat. Mars Inc and M&M's departure has put him in a very difficult position, and he has not helped his own case. To be precise, Busch was his usual frank and unfiltered self when he talked about his future and his negotiations with JGR.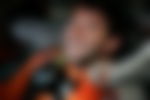 When he was asked about his future with the outfit, he blithely told them to 'ask Joe Gibbs'. To many, this came off as highly arrogant and insulting towards Joe Gibbs. So they would probably shed no tears if Busch did not re-sign with the organization with a new sponsor backing him.
ADVERTISEMENT
Article continues below this ad
However, it is interesting to note that a few experts believe that teams like Stewart-Haas should strike while the iron is hot. With Aric Almirola hanging up his boots, it provides the perfect opportunity to snap up a driver of Busch's calibre.