NASCAR Cup Series Drivers Face New Challenge With Tires for Bristol Dirt Race
Published 03/25/2021, 6:35 AM EDT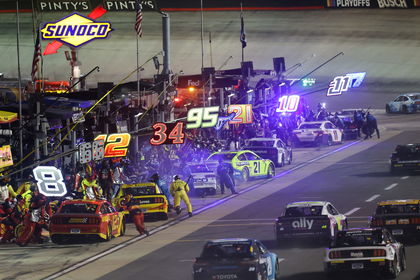 ---
---
This weekend, NASCAR will pay a visit to the dirt surface for the first time in a long time. Of course, the usual slick tires will be absent, as grip will be a massive issue there. So, the sport is expected to implement bias ply tires with grooves to provide better grip.
ADVERTISEMENT
Article continues below this ad
Previously, the bias ply tires were in effect for a long time until the 1989 season. Around that time, tire supplier Goodyear made the transition towards radial tires. Without a doubt, this will be another big challenge for the drivers, as none of them have ever run a bias ply tire before.
ADVERTISEMENT
Article continues below this ad
It is also worth mentioning that the dirt track configuration will result in teams running two tire codes. From a physical standpoint, the tires feature a block-style tread pattern. This vastly resembles the tread that the Truck drivers ran in the 2019 race at the Eldora Speedway.
Why are these tires so important for the Bristol NASCAR Cup race?
"Bias ply tires are much more compliant than radials because they don't have a belt package under the tread, making it more able to conform to an uneven dirt surface," said Greg Stucker, Goodyear's director of racing.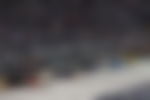 "The other obvious difference between these tires and the ones teams run on Bristol's concrete surface is the presence of a tread pattern. All of our tires have a tread, but the concrete and asphalt tires do not have a tread pattern.
ADVERTISEMENT
Article continues below this ad
"These dirt tires have a block-shaped pattern, both to bite into the dirt and evacuate it so the cars have grip."
Interestingly, the left hand side of the tire is shorter compared to tyre sets for other races. Apparently, the idea is to differentiate between the left and right hand side tires. Additionally, this tire draws inspiration from a dirt-modified tyre. Over here, the tyre width is 11 inches as opposed to dirt modified's 10 inches. As per reports, this is expected to give the vehicles more grip on the dirt surface.
All Cup teams have access to three sets of tires for practice. Furthermore, they will also have one set available for their qualifying heat race and five sets for the race. One of those five race sets includes a used qualifying set.
ADVERTISEMENT
Article continues below this ad