Cole Pearn, Championship-winning Crew Chief of NASCAR Cup Series, will make his way back to the racing scene come August.
Pearn will join Ed Carpenter Racing as part of its racing staff for the Indianapolis 500 race at the Indianapolis Motor Speedway. The announcement was made by the team on Wednesday.
Pearn has been appointed as the lead engineer for the No. 47 U.S. Air Force Chevrolet, driven by Conor Daly.
Cole Pearn was a full-time Crew Chief with NASCAR before retiring at the end of the 2019 season.
Cole Pearn will have his maiden Indy 500 experience
He worked with Martin Truex Jr.'s pit box for five years before calling it quits. He was made the Crew Chief in 2015.
This will be Pearn's first Indianapolis 500 race.
He had a very successful association with Truex Jr. in NASCAR, as the pair won 24 races overall as well as the 2017 NASCAR Championship throughout the course of their time together. He also helped Truex to the Championship Race four times.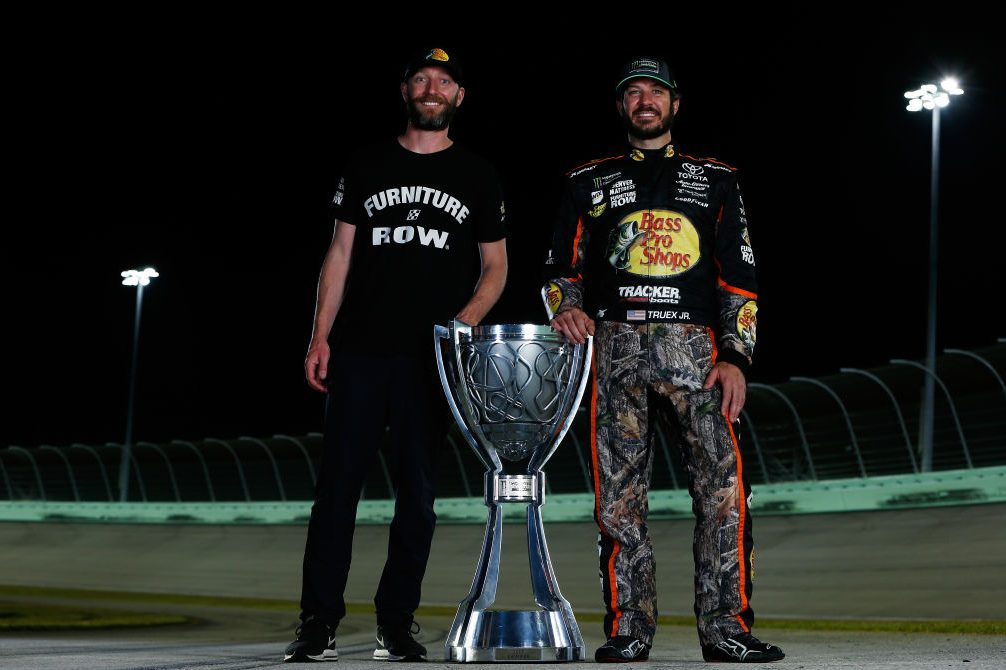 Pearn entered the racing world as an engineer for Richard Childress Racing.
"I am super excited to get a chance to compete in the Indy 500 with Conor Daly and Ed Carpenter Racing," said Pearn of his return to the racing world.
"I wasn't sure when I would want to get back to racing, but this is a great opportunity to do so. To be able to do it at a high level was too hard to pass up.
"Obviously, it will be a steep learning curve but getting to work with (No. 20 engineer) Pete Craik again and the rest of the ECR team is about the best situation I could hope for!" he added.
Pearn to team up again with Pete Craik
Pearn and Craik worked together at Furniture Row Racing in the past, and Craik was also part of the 2017 Championship-winning team.
Ed Carpenter Racing will make a third entry for the Indianapolis 500 race, and they already have two full-time car entries in the IndyCar Series.
The Indianapolis 500 was originally scheduled to take place in May but was postponed as the sporting world came to an abrupt halt due to the Coronavirus pandemic.
The race will now take place on August 23 and will have practice and qualifying sessions.
SOURCE- EdCarpenterRacing.com