NASCAR's Daytona 500 Headed for Another Potential Clash of Dates with the Super Bowl in 2022
Published 12/28/2020, 8:04 AM EST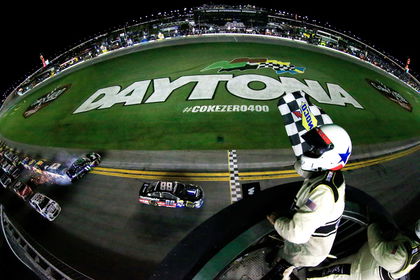 ---
---
Owing to the COVID-19 global crisis, many things have been thrown into jeopardy. First and foremost is the possibility of a clash between the Daytona 500 and the NFL Super Bowl. In light of this, the NFL plans to expand its regular season to 17 games in 2021, as per reports. This will already drastically impact the NASCAR season in 2021 and possibly 2022 as well.
ADVERTISEMENT
Article continues below this ad
The 2021 edition of the Daytona 500 is set to kick off on February 14 while the 2021 NFL Super Bowl begins just a week before it. However, the pandemic may force schedule changes.
Obviously, a clash between two of the biggest American sporting events will be a massive headache for TV networks.
ADVERTISEMENT
Article continues below this ad
However, there is also a huge possibility of the situation becoming worse in 2022. An extra game in the 2021 season may push the 2022 Super Bowl back, by a week. In that scenario, it would mean that the Super Bowl could be held on the same day as the Daytona 500.
*If* this happens as outlined in the story, this has significant ramifications for NASCAR.

A Daytona 500 on the same day as a Super Bowl on Feb. 13, 2022 would be an afterthought. https://t.co/TNsNXJc93b

— Nick Bromberg (@NickBromberg) December 27, 2020
How will the NFL and NASCAR organizers sort out the mess?
Truthfully speaking, this is a fine pickle that the NFL and NASCAR have waded into. According to NASCAR president Steve Phelps, both series are trying their utmost to ensure the season's smooth sailing amid a pandemic. He even acknowledged that the NFL has done a fine job of staging most of their games.
ADVERTISEMENT
Article continues below this ad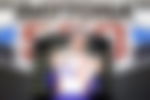 In spite of this, he kept quiet on the prospect of a potential clash between the two major events. For now, all anyone can do is wait and see if there are any more developments. Hopefully, the COVID-19 pandemic does not threaten either sport, as it could seriously hurt many parties in a financial sense.
This is because a lot of money would have been invested in hosting these events. Of course, things would be a whole lot worse if either event has to be canceled due to the pandemic.
ADVERTISEMENT
Article continues below this ad