NASCAR Driver Alex Labbe Taken off the Track During SCCA Test After Failure to Get Approval
Published 08/02/2020, 6:43 AM EDT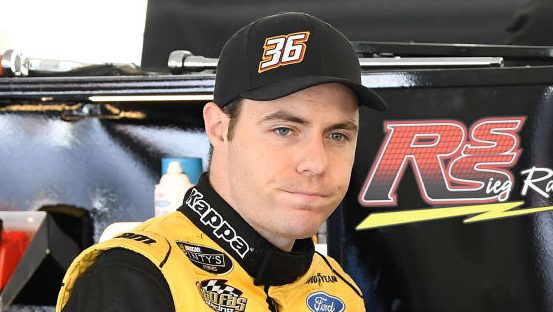 ---
---
NASCAR Xfinity Series driver Alex Labbe was taken off the track from an SCCA practice session as he did not have authorization.
ADVERTISEMENT
Article continues below this ad
Alex Labbe took part in the Sports Car Club of America (SCCA) test on Saturday at the Daytona Road Course with a full-bodied steel car.
Labbe is a full-time competitor in the NASCAR Xfinity Series. He drives for DGM Racing in the Chevrolet Camaro.
ADVERTISEMENT
Article continues below this ad
Failure to take prior approval costs Alex Labbe
Although he was participating in the practice session in a full-bodied steel SCCA car, he was required to take prior approval to be able to conduct the test.
He did not get the authorization and was consequently removed from the session. It is unclear yet whether he will face any further repercussions for his transgressions.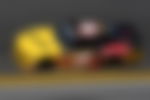 It was reported by a NASCAR spokesperson, that the sanctioning body was informed on Saturday of Labbe's participation in the test on the Daytona Road Course.
Officials were then sent to the track and asked Labbe to stop and get off the track for inquiry. Labbe and his team were then asked to pack up and leave for the day.
"We believe we followed every protocol. This was not a test. We were participating in a qualifying session for an event later in the day. When NASCAR asked us to stop, we stopped immediately," team owner Mario Gosselin was quoted as saying to CatchFence.com.
New challenges at Daytona race weekend
Labbe ran seven laps during the session around the Daytona Road Course and went as quick as 1:54.054s. The track is quite identical to the one that will be used for the upcoming NASCAR race weekend on August 15-16 at the Daytona International Speedway.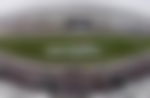 ADVERTISEMENT
Article continues below this ad
The only difference will be the addition of a chicane to the exit of oval Turn 4 so as to slow the cars down as they approach Turn 1. The races during the Daytona weekend will also have no practice or qualifying rounds.
Another policy inducted by NASCAR during the race weekend is that a driver can only participate in one of the four series events during the weekend.
This ensures that drivers do not get additional track time and thus do not gain an undue advantage over competitors.
ADVERTISEMENT
Article continues below this ad
ALSO READ- Mid-Week Races Could Be Seen in 2021 Season as Well, Says NASCAR President
SOURCE- Motorsport.com, CatchFence.com