NASCAR Driver Armani Williams Refuses to Allow Disability to Hold him Back
Published 08/09/2020, 12:24 PM EDT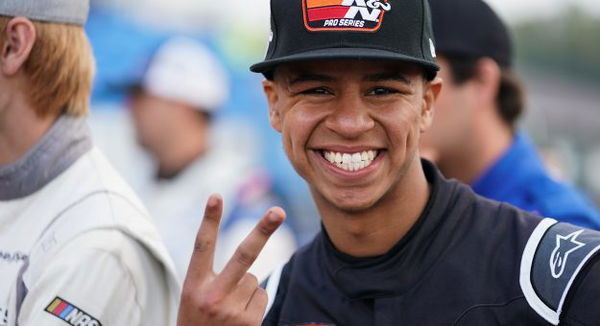 ---
---
Armani Williams is constantly defying the odds and does not care that he was diagnosed with autism. In fact, he was proud of it and used it to fuel his determination. He was always an adrenaline lover, and now he is getting his fill of speed with stock car racing. Now, the 20-year old is set to make his Michigan International Speedway debut in the ARCA Menards Series.
ADVERTISEMENT
Article continues below this ad
Speaking to the Free Press in an interview, he said, "I found a love for NASCAR at an early age. What really appeals to me about racing is how fast the cars go — these cars are going 170, 180 miles an hour. I couldn't even imagine what it was like to go that fast. And then just how cool the cars looked. That's how I found my love of racing. That's what I wanted to do in life."
He confessed that he was always very shy and reserved and could never form a connection with others. Williams always thought of himself as a normal child, but that was before he knew of his autism.
ADVERTISEMENT
Article continues below this ad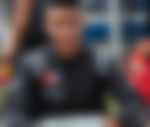 According to his father, Del, Armani Williams found out that he represented a large group of like-minded people. In this way, he could serve as an inspiration for many and become a kind of poster boy.
ADVERTISEMENT
Article continues below this ad
When did Armani Williams discover his love for NASCAR?
Del revealed that his son was practically hooked onto auto racing whenever it came up on TV. Naturally, his parents chose to encourage the child's interest and helped nurture it. It soon went to the next level after Armani Williams attended a go-kart racing school at Jackson Speedway.
When he was 16, he received an invitation to a NASCAR drivers diversity program. Soon, he found himself racing in Canadian Tire series, and took part in his first race, at the age of 17. The boy balanced schoolwork, racing and research on his condition, thus becoming more open about his diagnosis.
ADVERTISEMENT
Article continues below this ad
"I had to make a big impact to raise awareness and to give hope to millions of individuals, families and kids that have autism," Williams said. "I want to help inspire them to never let autism back you down from what you want to do in life. Never let autism get to you – work hard, have the right support system and believe in yourself."
Source: Michigan native, NASCAR driver Armani Williams never let autism stop his need for speed