NASCAR Driver Darrell Wallace Rage Quits from eSports Race and Loses a Sponsor
Published 04/06/2020, 11:20 AM EDT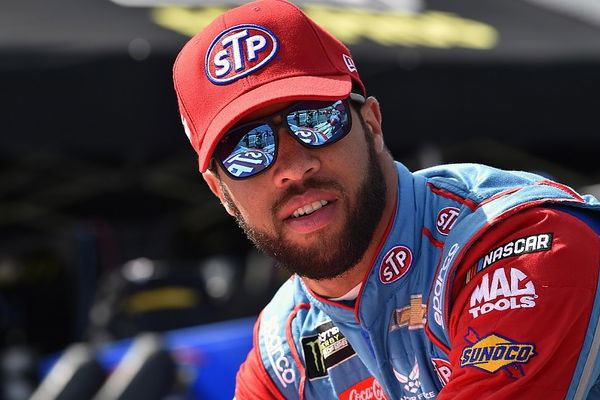 NASCAR driver Darrell Wallace, found himself in a heap of trouble after an eSports race. After he 'rage-quit' from an I-racing race, the American driver found out that NASCAR Series partner Blue-Emu terminated their sponsorship.
ADVERTISEMENT
Article continues below this ad
Until 2015, Blue-Emu sponsored the Richard Petty Motorsport (RPM) NASCAR team. However, Richard Petty soon signed a non-compete agreement with Goody's Powder, leaving Blue Emu to search for other teams.
However, they switched tactics and elected to sponsor individual drivers, mainly Darrell "Bubba" Wallace's #43 Chevrolet Camaro.  Coming back to the matter at hand, with no NASCAR on-track action, drivers are resorting to iRacing. Blue-Emu continued to back Wallace for a fairly long time. Sadly, it didn't last long and Bubba Wallace only has himself to blame,
ADVERTISEMENT
Article continues below this ad
The I-racing NASCAR series was actually taken quite seriously, a fact that Wallace neglected. Darrell Wallace collided with "in-car" commentator Clint Bowyer of Stewart-Haas Racing on lap 11, and it was a pure accident.
Although Bowyer came off worse in the accident, Wallace became furious. According to viewers, the RPM driver parked the car and raged, "Y'all have a good one. That's it. This is why I don't take this **** serious. Peace out."
ADVERTISEMENT
Article continues below this ad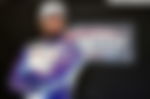 Did Darrell Wallace face consequences?
Given that the incident took place in the early stages, Blue-Emu was watching and they were unimpressed with Wallace's conduct. To add fuel to the fire, the company told Wallace about their intolerance to rage-quitting in front of a million viewers. So they promptly terminated their sponsorship with the #43 driver. The company insisted that they want "drivers, not quitters":
ADVERTISEMENT
Article continues below this ad
Wallace's rage quit and comments about gaming come at odds with his own statements just last week. The 81-race driver, now in his fourth season, runs a Mario Kart 8 tournament for his crew and fans, and when speaking to NASCAR.com noted:
Blue-Emu has multi-year contract with NASCAR. This consists of both the Virginia race entitlement and placement as official pain relief cream, spray, and patch of NASCAR. The bad news is that this incident is likely to rumble on once the cars return to action.