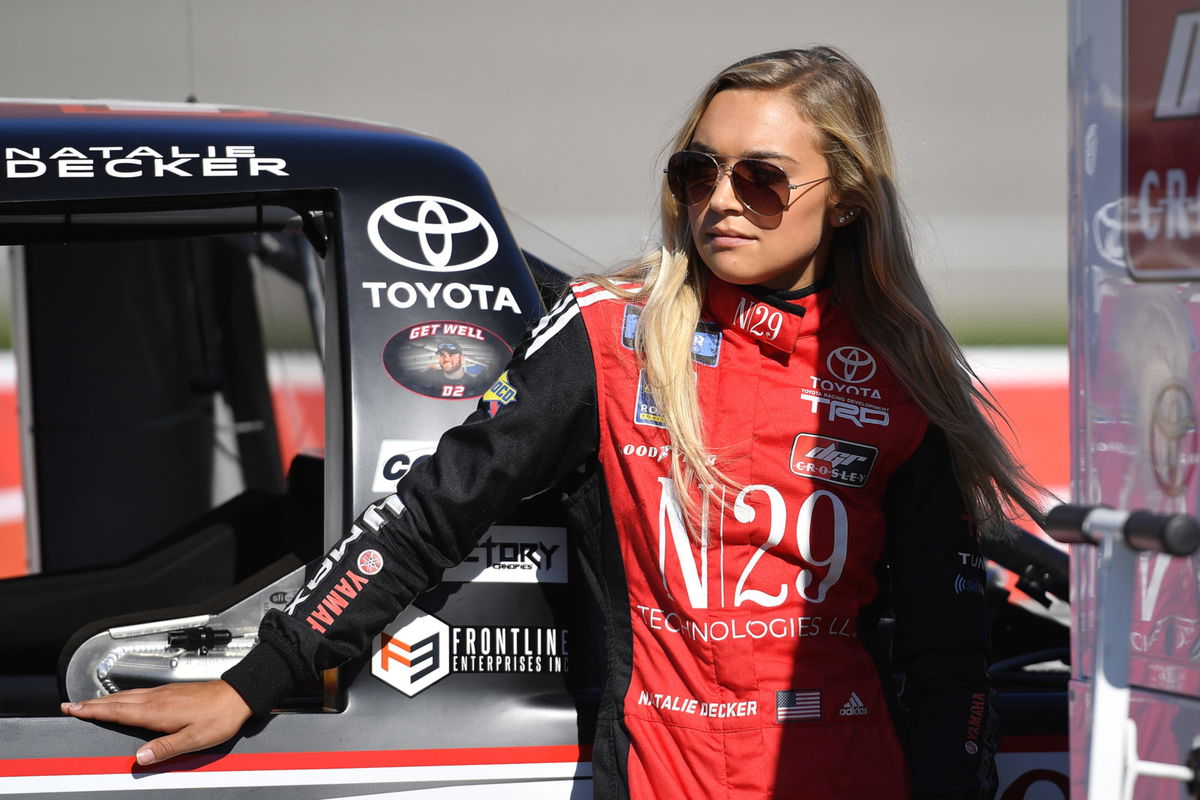 In a spot of worrisome news, NASCAR Truck driver Natalie Decker will skip Saturday's race at Pocono Speedway. The 23-year old confirms on her website that she is in the hospital because of some medical complications.
Back in 2019, Decker raced for DGR-Crosley in the NASCAR Truck Series season on a part-time basis. Since then, she signed a part-time contract with Niece Motorsports for the 2020 season as well.
Her current contract stipulates that Decker takes part in nine Truck races, at the wheel of the #44 Chevrolet. One of them was supposed to be the Pocono Organics 150 at the Pocono Raceway.
Sadly, Natalie Decker will be unavailable for this 60-lap race around the three-turn, 2.5-mile triangle. The poor woman has been hospitalized owing to bile duct complications. As it turns out, she had her gallbladder removed in December and the bile duct issues are related to that.
Decker achieves a career-best fifth place at the Daytona International Speedway before her form dipped in the next two races. Interestingly, she did not take part in the last two races, possibly because of her condition.
Who will race instead of Natalie Decker in the NASCAR race?
With Decker out of action, Niece Motorsports will recruit Bayley Currey to race in the #44 Chevrolet in her stead. So far this season, Currey has competed in two races, but failed to qualify for a third.
The CMI Motorsports driver missed out on qualifying at the Las Vegas Motor Speedway. Fortunately, he managed to compete at the Charlotte Motor Speedway and Atlanta Motor Speedway. Niece Motorsports is familiar with Currey since he raced for them twice in 2019, finishing in a career-best sixth at Michigan.
Saturday's activity starts with the NASCAR Gander RV and Outdoors Truck Series' 60-lap, 150-mile occasion. And the Truck, Xfinity, and Cup series lineup will be set by an imperious draw.