NASCAR Driver Spencer Boyd Provides a Much-Needed Update After His Hospitalization Amidst Scary Las Vegas Crash
Published 03/05/2022, 12:44 PM EST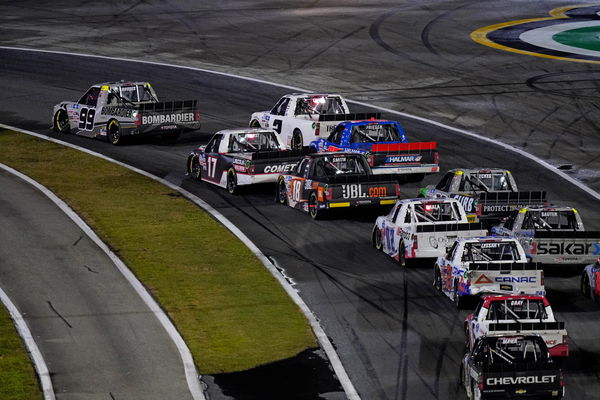 During the NASCAR Truck Series race at the Las Vegas Motor Speedway, Chandler Smith won the race. However, the real action unfolded behind him when there was an accident involving Spencer Boyd. Admittedly, there was very little footage of the crash itself, but it was serious enough to warrant a hospital visit. Luckily, Boyd is now out of the hospital and provided an update on his health.
He said, "I've never really gotten hurt before. When I hit the inside wall, I was like 'Whoa!'. I didn't really see what happened, I knew someone got into my right rear and I was just kind of saving it down through the infield. Once you get in the dust, it took off, and it doesn't look like I broke my arm, but I dislocated my shoulder. It was hard to get out of the truck with one arm, but the guys took care of me."
ADVERTISEMENT
Article continues below this ad
Spencer Boyd was grateful to everyone who helped
ADVERTISEMENT
Article continues below this ad
When he spoke to the media outside the hospital, he thanked the hospital staff for caring for him. Additionally, he also praised the cars for being so safe. Of course, Boyd did admit that he still had to get a few x-rays before he could get the all-clear. However, he is hoping that he will recover in time for the next Truck Series race at the Atlanta Motor Speedway.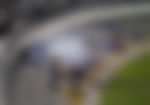 While all that was going on, Chandler Smith was victorious over teammate Kyle Busch. Third place went to Stewart Friesen, while Zane Smith was disqualified for a technical infringement. As it turned out, there were some issues with his wheel nuts, so the officials disqualified him. Prior to the disqualification, he had originally finished 2nd, splitting the Kyle Busch Motorsports teammates.
ADVERTISEMENT
Article continues below this ad
What this now means is, that Chandler Smith is the new championship leader, especially with Zane's disqualification. Fortunately for Zane Smith, only two races have passed, and there are plenty of opportunities for him. All that he needs to do is put the Las Vegas disappointment behind him and look ahead to the next race.