NASCAR Drivers Fault Kyle Larson for Leaving Bubba Wallace 'No Choice' in Fresh Perspective of the Incident
Published 10/31/2022, 12:45 PM EDT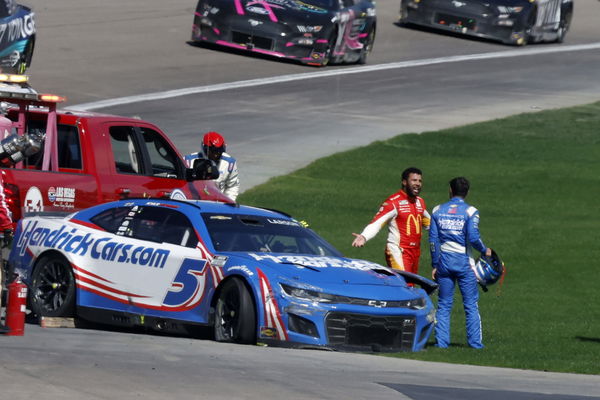 Of course, it was assumed; it was observed, and it was judged that Bubba Wallace was in the wrong for intentionally wrecking Kyle Larson in Las Vegas a few weeks ago. However, upon a closer look, particularly from the ones who know the drivers, a different narrative comes into the picture.
Now, it is a fact that Wallace made the huge, very dangerous mistake of wrecking Larson in the place and at the speed he did.
But before that happened, it was the Hendrick Motorsports driver who put the 23XI Racing driver in a pretty dangerous spot as well.
ADVERTISEMENT
Article continues below this ad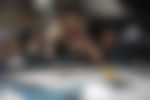 This was something that a lot of Cup Series drivers also observed, directly or indirectly, in one way or the other. First of all, almost all of them share the same opinion that one doesn't need to touch another driver's car in order to wreck them.
The Next Gen car's aerodynamics are enough to do so at a certain proximity.
WATCH THIS STORY: "He Did to Me What He Did to Kyle Larson" – Unheard Bubba Wallace Victim Breaks His Silence & Launches Alleged Exposè
NASCAR drivers on the Kyle Larson-Bubba Wallace incident
Speaking about this, Corey LaJoie explained the "different perspective" lonely drivers have in the cockpit.
"You don't see the whole picture, you don't see how tight the guy got, you don't see who's on that guy's left rear quarter, you just don't see the whole picture at the moment," he said. "You feel like you were wronged, and sometimes you see red."
Chase Briscoe as well claimed that despite Larson not actually touching Wallace, a wreck was imminent. "Kyle put Bubba in a really bad situation from an aero standpoint, and Bubba, I think, thought that he was going to leave him a little more room," he added.
ADVERTISEMENT
Article continues below this ad
This year's Daytona 500 winner Austin Cindric also emphasized how, despite Larson not having any malice in his intent, he nonetheless overdrove the corner and put them both "in a bad spot."
Whereas in Austin Dillon's opinion, the fair game was on until Wallace was in a sandwich between Larson and the wall.
ADVERTISEMENT
Article continues below this ad
"If you don't touch the guy, we know what the aero does when you get that close to the wall. You take the chance of knocking the wall down, so you're still in control of the car until someone really puts their right front fender into your car," he described.
Edited By: Nizamul Haque Bhuyan