NASCAR Fans and Spotter Brett Griffin React After President Joe Biden's Hilarious Video Surfaces
Published 08/10/2022, 10:45 AM EDT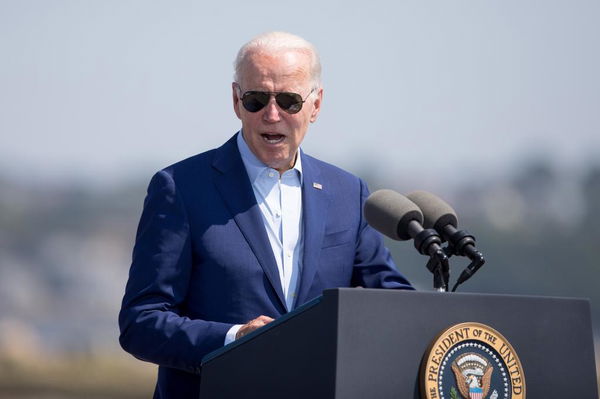 NASCAR spotter Brett Griffin wasn't the only one who found President Joe Biden shaking hands with Chuck Schumer, forgetting it, then doing it again, funny. Because most people who reacted to the spotter's tweet also felt the same.
ADVERTISEMENT
Article continues below this ad
Griffin, who is the spotter for driver Justin Haley, shared the video by Clay Travis and wrote, "This made me laugh. Left Joe hanging."
His retweet was then followed by a flood of reactions from fans who also found the whole thing funny, with a pinch of sarcasm (or not?) splattered across their reactions.
ADVERTISEMENT
Article continues below this ad
Don't tell me I have to be mentally confident to sign anything when this guy is in charge.

— Jill Raines (@raines96) August 10, 2022
Dude has a five second memory.

— Duke Smith (@RaiderMagic94) August 9, 2022
WATCH THIS STORY: Jeff Gordons Ex-Wife Brooke Sealey's Net Worth Why Is She Richer Than Most Nascar Drivers
And he probably didn't even realize it

— Joe Cauwels (@JCBOWL825) August 9, 2022
Brett Griffin makes a huge revelation about Kyle Busch's NASCAR future
Amidst the growing uncertainty on the future of Kyle Busch with Joe Gibbs Racing, Brett Griffin gave some crucial insider updates. The Joe Gibbs Racing driver had claimed earlier this year that his future with his team is blurry, and ever since then, it's become one of the biggest topics in the sport.
Recently though, the spotter claimed that not only has JGR stepped off the pedal completely, but two big manufacturers have also entered the scene as he made a point about Busch not potentially having a seat next season.
ADVERTISEMENT
Article continues below this ad
"If you've got Chevrolet now entering the conversation to come after you, and you've got one Ford team that's talking to you, and Gibbs has essentially, potentially stopped talking to you, you don't have a lot of options if you're Kyle Busch," Griffin said in the recent episode of the Door Bumper Clear podcast.
"And you're too damn good to not race a Cup car next year."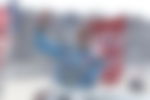 So it remains to be seen whether Griffin's revelations come true with Kyle Busch, in fact, leaving Toyota and Joe Gibbs for either a Ford or a Chevrolet.
ADVERTISEMENT
Article continues below this ad