NASCAR Fans Call Ross Chastain the New Brad Keselowski After Kyle Busch Gets "Chastain'd" in Richmond
Published 08/15/2022, 5:17 AM EDT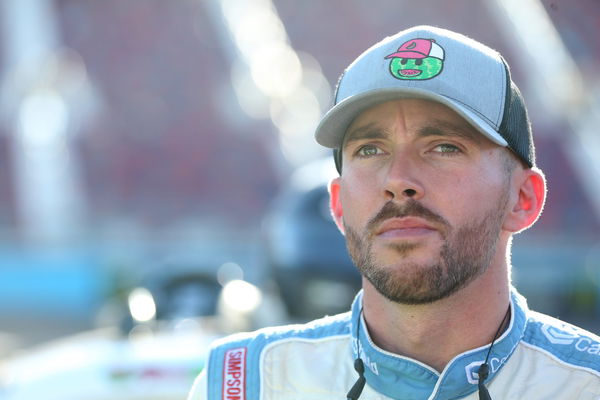 Another day, another race, another incident incited by Ross Chastain. And as we've now come to expect, the driver on the other side was indeed a Joe Gibbs Racing driver.
But it seems lately Chastain has been wanting to try out new victims instead of the usual fella that goes by the name of Denny Hamlin.
Because last week it was Christopher Bell in Michigan, and this time around at Richmond Raceway, it was Kyle Busch.
ADVERTISEMENT
Article continues below this ad
Naturally, NASCAR Twitter was flooded with reactions to Chastain wrecking yet another JGR driver, for the second week in a row. Many were quick to criticize the driver for doing what he does, but some also questioned his sheer audacity.
Denny Hamlin crew chief Chris Gabehart, in his best announcer voice: "The latest caution is brought to you by Ross Chastain."

— Jeff Gluck (@jeff_gluck) August 14, 2022
Ross Chastain vs. Joe Gibbs Racing is currently the best rivalry in motorsports.

— Jordan Bianchi (@Jordan_Bianchi) August 14, 2022
#NASCAR Video: Kyle Busch's good day has taken a detour, after getting turned by Ross Chastain. Erik Jones and Martin Truex Jr. also got damaged in the crash. https://t.co/AZ1m0q89J5

— TobyChristie.com (@TobyChristieCom) August 14, 2022
chastain is in rare form this year holy shit man lmao.
actual living meme territory

— Ed Soundhead (@EdSoundhead) August 14, 2022
Chastain doing Chastain things, can this moron go one damn week without wrecking someone?!?! 😤😤 #RowdyNation #KFB

— Taylor 🔜 EFNW 2022 (@TaylorBMcardle) August 14, 2022
If Ross Chastain is going to "get what's coming to him" then just fucking do it, stop the idle threats over the radio, fellas. #NASCAR

— Matthew Burroughs (@MJBurroughs) August 14, 2022
WATCH THIS STORY: NASCAR Star Kyle Busch Finds Himself at the Epicenter of Silly Season After Formula 1 Botch-Job
Fun fact: Ross Chastain has somehow managed to get on every JGR driver's nerves this season. Last time this was done was in 2014 by Brad Keselowski

— Jeremiah ✌️ (@18WaffleFan) August 15, 2022
Joe Gibbs Racing driver wants more respect from Ross Chastain on track
After Ross Chastain wrecked Christopher Bell in Michigan, the JGR driver responded by first, admitting his own mistake for not being clear. But later, Bell described what he would have done if he was in Chastain's place.
ADVERTISEMENT
Article continues below this ad
"I've been put in that exact same position on the flip side, probably 30, 40, maybe 50 times this year and, you know, I've lifted. So I made a mistake, but he had an option to lift and cut us both a break, and he didn't and we wrecked," he said.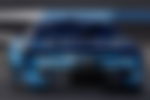 The JGR driver emphasized that in NASCAR, drivers need to have the all-important aspect of respect for each other. "This sport is a game of respect, and I try and race people how they race me," he added.
ADVERTISEMENT
Article continues below this ad
With that being said, the way things are going, if the other drivers that Chastain has wrecked, which is a lot, do decide to race him as he races them, then it won't be too much of a stretch to say that the Trackhouse Racing driver is in for a tough time in the playoffs, one way or the other.
Edited By: Ranvijay Singh