NASCAR Fans Deliver Their Verdict on Kyle Busch-Dale Earnhardt Comparisons
Published 09/14/2022, 10:00 AM EDT

Follow Us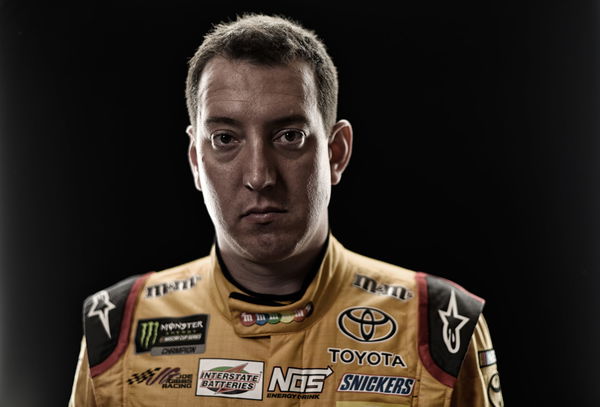 Ever since Kyle Busch announced his future with Richard Childress Racing, all kinds of assumptions and thoughts have emerged. But the most interesting one, started by none other than the boss himself, is the comparison between him and Dale Earnhardt.
The fans are quite mixed, though.
Sure, they have both won Cup Series Championships, and both of them are big racing personalities. One of them has already raced and won in an RCR car, and the other is on his way to doing the same. But that's where the similarities end. However, the boss brought up one more thing that he claims to see in both their eyes and trumps everything else. And that is the hunger to win.
ADVERTISEMENT
Article continues below this ad
Of course, the fans had some things to say about this.
I never agreed with the Earnhardt/Busch comparison. I see KB as more of a Darrell Waltrip type personally.

— Robbin Scarberry 🏁🇺🇸🏁 (@RobbinScarberry) September 13, 2022
I know he didn't compare Busch to Earnhardt.…

— Josh bishop (@jwbishop92) September 13, 2022
Pretty sure he needs to get a mustache first.

— AJ Olding (@AndrewOlding) September 13, 2022
NO possible comparison that's an insult to Dale Sr !!!!!

— mildred meyers (@mildredmeyers12) September 13, 2022
Like it or not, Kyle is the modern day intimidator

— Mikey D (@SpotterMikeyD) September 13, 2022
Idk Busch has the drive and attitude like senior did. And he also has the drive or get the hell out of my way.

— denise whitlatch (@DeniseWhitlatch) September 13, 2022
One of the last things me and my dad talked about before he passed back in 2011. He rooted for Kyle Busch that final year because he was the closest thing to Dale this sport was going to see. Cool. Good for RCR and Busch.

— Johnny P (@DoctorBOMB_) September 13, 2022
Well, the reactions sure are all against the comparison. Some are more extreme than others, of course. But this sure is a very curious comparison. However, we can see why some people would compare the two. They both have a fairly similar driving style in the sense that they are both quite aggressive behind the wheel. And both of them possess some incredible car control and handling.
But one thing we know for certain is that he isn't driving Dale Sr.'s car. And Junior doesn't seem to be very thrilled by the idea of Busch driving his dad's car.
Dale Earnhardt Jr. wants some changes before Kyle Busch drives his father's car
Well to be more precise, Dale Jr. doesn't exactly have an issue with Busch driving the seven-time cup series champion's car. But he needs some changes before that happens.
ADVERTISEMENT
Article continues below this ad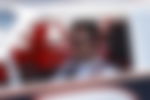 He said, "I wish they could retire the current stylized font, then make an entirely new font/design. Then by all means,". But what change does he exactly want?
Well, he wants RCR to go back to the way the #3 car looked back in the day, "I wanna go back to when you saw that number on a licence plate or anywhere, and you KNEW they were 100% Earnhardt Sr."
ADVERTISEMENT
Article continues below this ad
WATCH THIS STORY: Kyle Busch Makes an Eye-Opening Statement on His NASCAR Retirement Plans Amidst JGR Issues: "When He is 18 & I'm Done, I'm Out" 
What do you think of the idea?
Edited By: Nizamul Haque Bhuyan