NASCAR Fans Frustrated & Angry as Latest News on 2023 All-Star Host, North Wilkesboro Speedway, Emerges
Published 03/18/2023, 6:30 AM EDT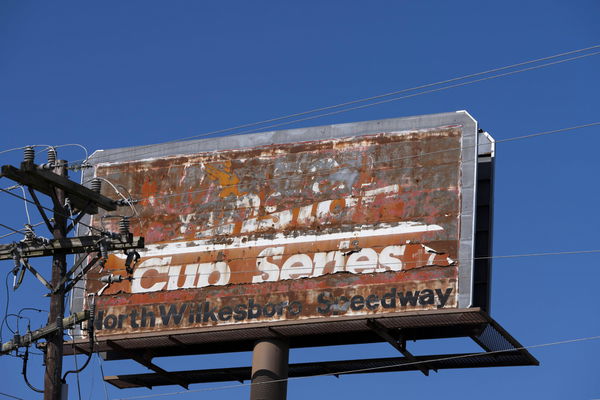 The story of North Wilkesboro Speedway's revival is almost a fairytale. The historical racetrack, once abandoned and sidelined, was brought back to life, followed by landing the NASCAR All-Star Race. All of this took place in less than two years.
But now it seems fans want just a little bit more. And why shouldn't they? After all, it is such an important racetrack, fans would obviously want it to be a regular fixture in the sport in some form.
So naturally, they're hoping the installations and facilities being put at NWS remain long after the All-Star race is over.
ADVERTISEMENT
Article continues below this ad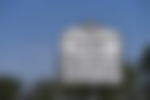 Fans demand permanent installation of stands at North Wilkesboro Speedway
In a recent post on their Facebook page, Save The Speedway reported how the work on some temporary stands at the North Wilkesboro Speedway has begun. In the photo, it can be seen how a massive stand is being built at Turn 3 for the million-dollar race in the summer.
But the fact that the stands are temporary, was something that fans wished wasn't the case. That's why they demanded that the stands be converted into permanent ones.
One fan wrote, "Temporary? Hell for 3 dollars more they could build PERMANENT seats! like those! Who is making these decisions?", while another wrote, "Need to be permanent. The New Jr. Johnson grandstands." 
"Forget Temporarily – Permanently is better," a fan's comment read, while another fan wondered, "What makes these temporary?"
Watch This Story: Guilty Bubba Wallace admits he "overstepped boundaries" in the $1 million-worth assault in 2022
Kevin Harvick bringing back special paint scheme for his final NASCAR All-Star race
Kevin Harvick, who announced the 2023 season to be his last season in NASCAR, recently announced he would be running his final All-Star race in May in a throwback #29 racecar and paint scheme from his rookie year.
Reflecting on this, Harvick described the importance of that number, the paint scheme, and that year, and how the tragic passing of Dale Earnhardt changed his life forever.
ADVERTISEMENT
Article continues below this ad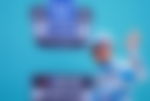 "When I sat in the 29 for the first time, it really wasn't by choice, but I definitely wouldn't have done it any differently," said Harvick, as per stewarthaasracing.com. "Dale's passing changed our sport forever, and it changed my life forever and the direction it took."
As he looks back at it now, Harvick described, the importance of getting in a Cup car, winning his first race at Atlanta in the #29 car, knowing what it "meant to the sport," was something he called, "so important."
ADVERTISEMENT
Article continues below this ad
"With this being my last year as a Cup Series driver, we wanted to highlight a lot of these moments, and many were made at RCR in that 29 car. So, with the All-Star Race going to North Wilkesboro – a place with a ton of history – we thought it made sense in a year full of milestones and moments to highlight where it all started," he added.
Edited By: Ranvijay Singh