NASCAR Fans 'Genuinely Curious' Why Brad Keselowski Hits the Gym in His Firesuit
Published 06/23/2022, 1:31 AM EDT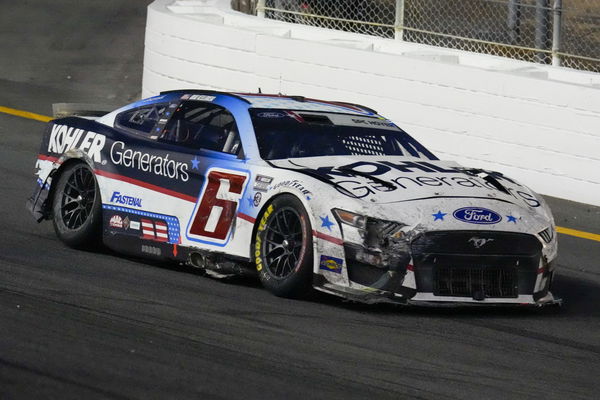 Recently, the Roush Fenway Keselowski Racing team posted a strange image of Brad Keselowski. The 2012 Cup Series champion was spotted in the gym, but the big difference was that he was wearing his firesuit. Admittedly, many fans found this a little bizarre, because the firesuit is obviously very hot.
Nevertheless, it appeared that the 38-year-old driver was pumping iron. Some felt that it was a smart decision to wear the suit, but others were 'genuinely curious' about his gym fashion choice.  It is also worth mentioning that the barbell that Keselowski was lifting, weighed around 20 kilograms.
ADVERTISEMENT
Article continues below this ad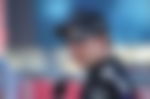 it's smart to work out in your race suit so you don't have to waste time by stopping to visit the bathroom

— Steve Luvender (@steveluvender) June 20, 2022
Why is he working out in his fire suit? Genuinely curious.

— Faith (@RoseOfWindsong) June 20, 2022
It's in case he starts feeling that burn

— CallMeDragon (@jon13hud) June 20, 2022
Some people thought that the photograph was staged, but we will ultimately never know. One thing is for sure, NASCAR drivers do care for their bodies and try to keep themselves in shape. The stronger the body is, the better it will translate into on-track performance.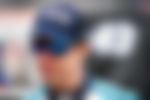 Brad Keselowski needs to turn his 2022 season around
Unfortunately, Keselowski's maiden foray as a driver-owner has been fairly difficult. This is because he has not been delivering many good performances, and neither has his teammate Chris Buescher. Keselowski has notched up just one Top 10 and a handful of Top 15 finishes this season. Meanwhile, Buescher boasts of a best finish of 2nd at the Sonoma Raceway and three Top 10 finishes in 2022.
I'm just gonna go out on a limb here but I'm pretty sure he doesn't work out in his fire suit.

— viper0728 (@viper_je0728) June 20, 2022
Good thing he's wearing his fire suit, just in case the gym goes up in flames. #safetyfirst

— Kyle Jones (@mhsbass) June 20, 2022
ADVERTISEMENT
Article continues below this ad
Sure that's a real photo b/c all racers work out with weights in their fire suits.

— Raiderfanatic (@jcoastbklyn) June 20, 2022
ADVERTISEMENT
Article continues below this ad
On the bright side, there are plenty of races for the #6 driver and the #17 driver to make up for their dismal campaign. All it takes is to sneak in a win and make it into the Playoffs. There are just a handful of spots left, and around 10 races remaining. Of course, the competition is fierce, but Keselowski is a more than capable driver and can hold his own. The next race on the calendar is at the Nashville Superspeedway, a track where Keselowski has won twice in the Xfinity Series.
WATCH STORY: Denny Hamlin '100%' Agrees With Brad Keselowski About NASCAR: "Bad Formula for Success"