NASCAR Fans React After Brad Keselowski Refuses to "Be a Jerk Over the Media" Amidst Austin Dillon Feud in New Hampshire
Published 07/18/2022, 5:55 AM EDT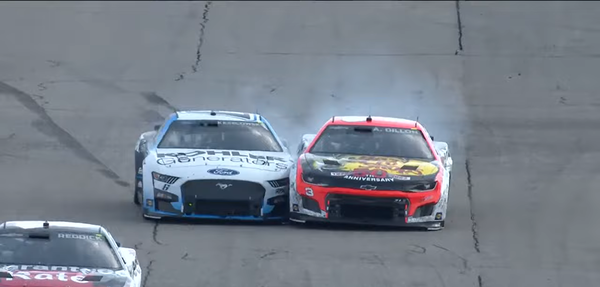 Those who think the lobster trophy is the most absurd thing about the race at New Hampshire, Brad Keselowski and Austin Dillon would disagree. This is because the duo delivered a moment that simply caught everyone off guard, left them confused, and wanting answers.
ADVERTISEMENT
Article continues below this ad
The Roush Fenway Keselowski Racing driver and the Richard Childress Racing driver, under caution, began shoving each other and trying to wreck each other.
ADVERTISEMENT
Article continues below this ad
Why, you ask?
Who knows?
But the fans were all in for it as they took to Twitter to react to this bizarre feud between the #6 and the #3.
WHY IS BRAD KESELOWSKI FIGHTING THE STAR OF LIFE IN THE FAST LANE

— Zack (@DreamyZackGP) July 17, 2022
I think Brad Keselowski saw an episode of Austin Dillon's reality TV show and just really disliked it

— Millad Radman (@RealRadman) July 17, 2022
Watch This Story: When Did Bubba Wallace Start Battling Depression the NASCAR Driver Had Bravely Revealed His Mental Health Battle
"Tune in Thursday to 'Austin Dillon's Life in the Fast Lane' to find out why I hit Brad Keselowski under caution!" #NASCAR

— Robby Lyons (@RLRacing2) July 17, 2022
Brad Keselowski and Austin Dillon's comments on each other after the race
After the race, Austin Dillon addressed the moment with Brad Keselowski on track. The RCR driver attributed what happened to "just hard racing," before he slipped in some personal insight on the history between him and Keselowski along with his general view of "certain people."
"We've gone at it a couple of times in the last two years; one time, I hit really hard. I just don't like the way certain people race me, and it's probably not the right way to do it under caution," Dillon said.
ADVERTISEMENT
Article continues below this ad
On the other hand, Keselowski simply thought what happened was because of tempers running high in the heat of New Hampshire. "Hot in the cars, and we all let our tempers get the best of us," Keselowski said of the incident.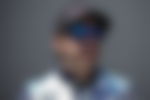 As for his response to Dillon's "certain people" comment, the RFK driver-owner revealed that instead of making it a big deal on television, he'd much rather talk to the other guy in person.
ADVERTISEMENT
Article continues below this ad
"I'll talk to him privately. I don't need to be a jerk over the media," Keselowski added.