NASCAR Fans React as Kyle Busch Rules Out "Plotting" a Move to Help JGR Teammate Martin Truex Jr
Published 08/14/2022, 2:15 PM EDT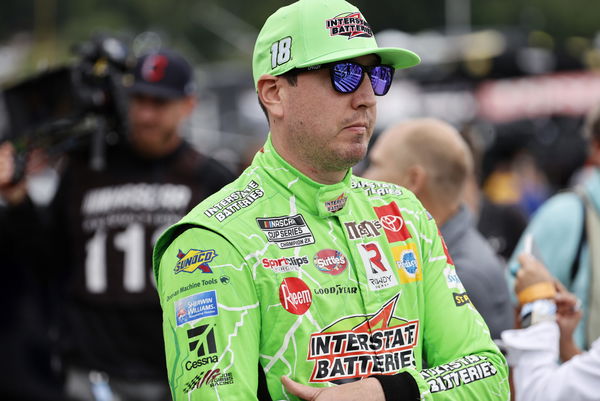 As we all know, NASCAR Cup Series Driver Kyle Busch hasn't had the best of the season this year. But he doesn't have a lot to worry about as he is safely into the playoffs. The person, however, who should worry about his playoff chances is his teammate Martin Truex Jr.
ADVERTISEMENT
Article continues below this ad
In light of this, Busch was recently asked quite a straightforward question. But his cryptic answer managed to stir up the internet.
ADVERTISEMENT
Article continues below this ad
To be specific, he was asked if there was a strategy to get Martin Truex Jr in the playoffs. To which he replied, "That's a bad question. We're at Richmond. I have an itch."
This could mean a lot of things, though. Either he meant that he had the confidence to pull in the win for himself, or maybe he's hinting at the fact that Truex Jr has been strong at Richmond before.

Martin Truex Jr won on this track last year and would hope to dominate once more this Sunday. However, if his Joe Gibbs Racing teammate has no intentions to help him, it might be an interesting dynamic to see during the race.
There's also a possibility that Kyle's interest to win the race himself stems from the fact that his season has not been anything particularly interesting. And since his contract talks have hit a snag, another win might just prove to be a good bargaining chip for his future.
But if Busch does so, his teammate might suffer as there are barely enough races left for Truex Jr to score a win and get into the playoffs.
NASCAR fans reacted to Kyle Busch's "I have an itch" comment
Fans took to Twitter to share their reactions to Busch's comments, while some were speculating that he meant something else.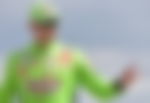 Some fans pointed out that this was a classic Kyle Busch type of thing to say. But overall, the response was mixed in nature. While a few also suggested that Kyle's answer might not be as simple as it seems.
Classic Kyle….that's why he is hated by most (myself included) and loved by….some. He should do a bit more to try and bridge that gap…even just a little. May sell some more merch🤷🏻‍♀️

— Becky Rosenberry (@beckyrosenberry) August 14, 2022
Yeah it is classic Kyle… That's why… many people appreciate his humor and non PR answers. Stick with Chase Elliott if you like that stuff, Becky.

— 🇨🇦🇧🇧🇩🇰 Cleverley91 🏁 (@Cleverley97) August 14, 2022
Look up what happened at Richmond with Michael Waltrip Racing and you'll know exactly what that means. It's actually a great answer

— Rob Blount (@RobBlount) August 13, 2022
Y'all are getting it twisted. He has an itch to WIN. At arguably his best track. Against Truex, also at his best track

— Doug Ivey 2022-#WeStandWithMiguelPaludo (@DGIveyNASCARFan) August 13, 2022
Watch This Story: NASCAR Spotter Believes God at Stewart Haas Racing Kevin Harvick Will Veto Kyle Busch's Move 
ADVERTISEMENT
Article continues below this ad
But the answer is yes. JGR is not above plotting a way. But don't count on KB helping.

— clay Garrett (@TrojanPoppa) August 14, 2022
Let us know what you think Kyle meant by that answer. Does he wish to win himself? or is he hinting that Martin might just grasp a win since he's previously done so?
ADVERTISEMENT
Article continues below this ad
Also, what are your predictions for tonight's race? Share your thoughts in the comments below!