NASCAR Fans React to NASCAR and F1 TV Ratings Dip Compared to IndyCar
Published 06/15/2022, 1:06 PM EDT

Follow Us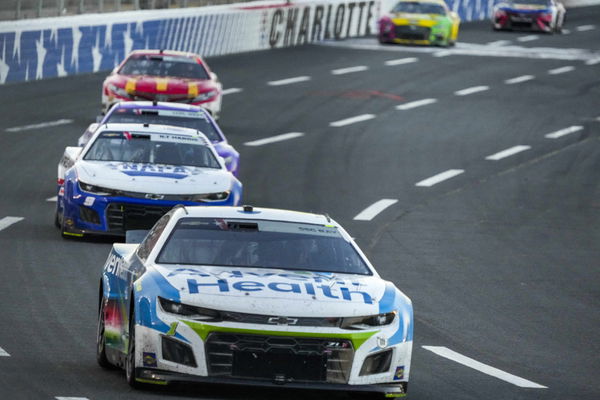 Last weekend was a blockbuster weekend for motorsports. This was because Formula One, NASCAR, IndyCar and the 24 Hours of Le Mans were on the same weekend. Of course, with so many events running so close to each other, the viewership would have been affected.
America's Favorite Video Today
Motorsport viewership:

🔰 NASCAR (Sonoma/FS1): 1.3 rating + 2.235M viewers, down from a 1.49/2.494M last year.

🔰 IndyCar (Road America/NBC): 0.69 + 1.087M viewers, up from 807,000 last year on NBCSN.

🔰 F1 (Baku/ESPN): 0.48/832,000 viewers, down from a 0.6/956,000 last year. pic.twitter.com/7VUmXQwesn

— Adam Stern (@A_S12) June 14, 2022
ADVERTISEMENT
Article continues below this ad
The bad news was that F1 and NASCAR both recorded a drop in viewership. Compared to each other, IndyCar was the big winner, with a 0.69 rating and 1.087 million viewers. This was a big improvement from last year when the Road America race only had 807,000 viewers. Meanwhile, NASCAR recorded a 1.3 rating and boasted 2.235 million viewers.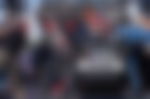 F1, IndyCar & Now NASCAR: Daniel Suarez Makes Sure Mexico is the Only Country on This List
In comparison with IndyCar, this is higher, but the viewership has dipped from a 1.49 rating and 2.494 million viewership.
Damn so weird. Nascar down again but so is f1 now too

— sportsguy070 (@CjNascar6767) June 14, 2022
Nascar down again
Had way more competition this time plus I think fans are sick of so many road courses
There's still 2 too many really

— Fake Bristol Motor Speedway (@not_areal_track) June 14, 2022
Seems like NASCAR is down just a couple 100,000 every single season.

— Alex Lambert (@Alexlambert2003) June 14, 2022
NASCAR was losing fans by a half a million to a million per race a few years ago. That's slowed down now as all that is left is the hardcore fans.

— Joe Mannix (@joemannix67) June 14, 2022
Couple things to take away here. 1) Indycar had no competition from NASCAR or F1 so of course views are up. It should remain this way so take notes Indycar. 2) F1 should not be competing with the 24 Hours of Le Mans. It should be a bye week.

— Jake Baskinger (@jake_spmt) June 14, 2022
Naturally, this got the attention of many NASCAR and motorsport fans. According to them, IndyCar does not get much competition from NASCAR or Formula One. However, those sports would always have a hard time going up against a marquee race like the 24 Hours of Le Mans.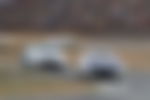 It is also worth noting that F1's US viewership was 832,000, with a rating of 0:48, down from 956,000 and a 0.6 rating.
What else did NASCAR and F1 fans say about the weekend ratings?
All in all, many fans felt that it was a bad idea to host F1 and NASCAR races during a Le Mans weekend. However, a few IndyCar were concerned that the Road America numbers were barely above Formula One's. The common consensus was that F1's low numbers came as a surprise, especially since it is still so popular.
We're the FIA. Let's put F1 up against the final couple hours of Le Mans.

— Ryan Terpstra (@trc_terpstra) June 14, 2022
Good to see Road America top 1M, but barely beating Baku is concerning.

— Super Bowl LVI Champions – Chuck Foolery (@Machwon46) June 14, 2022
ADVERTISEMENT
Article continues below this ad
Providing feedback will help us make your experience better.
Enjoyed Your Read? Let us know how likely you are to recommend EssentiallySports to your friends!
I find it interesting that F1 numbers are down. I know a lot of people that are watching. And it appears to be popular on social channels.

— Rufus (@Rufusmac13) June 14, 2022
ADVERTISEMENT
Article continues below this ad
Meanwhile, NASCAR had been losing a lot of popularity over the years. The good news is that it has slowed down a lot, but some noted that fans are tired of the road courses. Hopefully, the numbers improve for the next race at the Nashville Superspeedway when the Cup driver makes landfall.
WATCH THIS STORY: Chase Elliott & Denny Hamlin Combine to Give Ross Chastain "An A** Whipping"
Edited By: Vibhanshu Kumar