NASCAR Fans Suggest Potential Options After Eye-Popping Goodyear Tire News Emerges
Published 05/17/2022, 2:13 PM EDT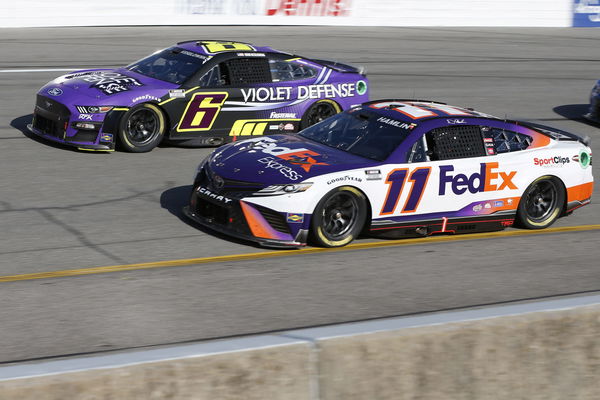 On a very interesting note, 2022 is the final year of Goodyear tires' contract with NASCAR. Of course, the brand will be keen to renew terms and conditions. However, a number of fans have been quite excited to see new tire manufacturers enter the fray. Interestingly, Goodyear's current contract was an exclusive one, making them the sole supplier.
If you are advocating for a tire war… you are forgetting the past. It is not a good idea.

— Jason Van (@Dear_NASCAR) May 14, 2022
ADVERTISEMENT
Article continues below this ad
Why does everyone hate Goodyear again they're fine

— ringo (@Ringo3911) May 14, 2022
get firestones into nascar

— stockcar pickens lmao (@V2Pickens) May 14, 2022
Whether NASCAR will pursue a similar contract or opt for a different one, is anyone's guess. However, the fans have been quite divided on the subject.
While many would love for Goodyear to continue as the sole supplier, others are hoping that more tire manufacturers jump in.
No tire wars please

— nascarfan170 (@nascarfan170) May 14, 2022
Competition is healthy.

— Discord E-Girl (@Near_Critical) May 14, 2022
If we're being honest, different tire suppliers present alternate strategies and make racing more unpredictable. Formula One, MotoGP, IndyCar, and even NASCAR had it once upon a time. Now, there is a tyre manufacturer monopoly in each of these major motorsport series.
What does the Goodyear contract future mean for NASCAR?
Both parties last penned an extension in 2017, and it lasted for five years. Now, there could be chances that the sport and the tire manufacturer will sit down and hash out another five-year contract. Whether Goodyear will act or will other suppliers get their oar in first, is up for debate.
WATCH THIS STORY: "Shouldn't Be Allowed to Vote" – NASCAR Spotter Brett Griffin Has a Radical Take On Elon Musk's Controversial Tweet
For now, the sport is content to let the 2022 NASCAR Cup season play out and focus on negotiations later in the year.
In the pro tyre-war camp, suggestions included Firestone, Michelin, Bridgestone, Pirelli, Cooper, and many more. Looking at the situation from another perspective though, it will be expensive for the sport and for the manufacturers themselves. There is also a performance aspect, as Goodyear experienced with the Next Gen cars.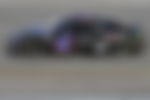 So the new suppliers will essentially be starting from scratch.
They need a 4 way tire war like Super GT

— Young's Modulus (@swingaxlelover) May 14, 2022
ADVERTISEMENT
Article continues below this ad
Tire wars return!

— Ephraim Vorzman MAX IS WORLD CHAMPION (@Saints_Jimmy) May 14, 2022
@HoosierTire can't even keep up with dirt cars so fat chance they'll be a factor

— Dakota Mahoney (@mahoney285) May 15, 2022
ADVERTISEMENT
Article continues below this ad
It also does not help that they would have to manufacture tires based on the single lug nut design. This would be a massive hurdle, given that teams and drivers are still struggling with it to this day. NASCAR is making the adjustment all the more difficult with its strict penalty policy around the wheels.
Edited By: Ranvijay Singh