NASCAR Fans Violently Disagree With Kevin Harvick & Denny Hamlin's F1 Idea: "You Better Leave the Coke 600 Alone"
Published 09/27/2022, 6:30 AM EDT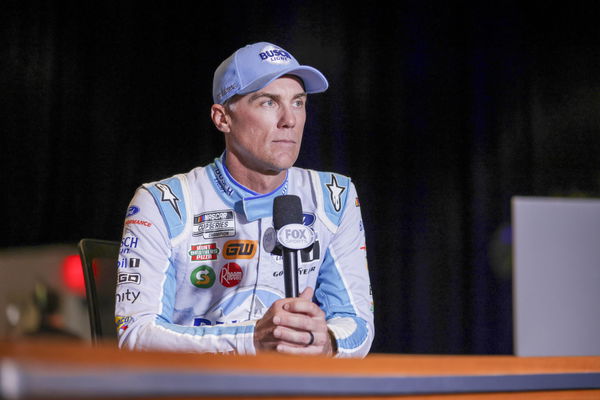 Kevin Harvick is well known to be outspoken in matters that surround drivers' safety or other things that would concern his fellow drivers. Recently, Harvick took to Twitter to call for short races, which was then backed up and supported by Denny Hamlin. However, fans were skeptical and asked them not to think about the removal of "Crown Jewels."
ADVERTISEMENT
Article continues below this ad
In his Tweet, Harvick stated, "Shorter races. Daytona 500 should be the only 500-mile race."
ADVERTISEMENT
Article continues below this ad
Denny Hamlin later commented on his retweet and said, "Keep tweeting, please. Co-sign"
Fans interjected and commented that Harvick should have included the Coke 600 and the Southern 500 in his tweet. Long races have been a reason for multiple fans of the sport to slowly draw their interests elsewhere. On one end we have proper endurance races like the World Endurance Series, which last all the way from 8 to 24 hours. But in all considerations, NASCAR is a sport of its own, and ever since the introduction of playoffs and stage breaks the length of races has only increased. This increase in time might have been one of the contributing factors for people to be turned away from the sport in droves.
NASCAR fans react to Kevin Harvick and Denny Hamlin's tweet
Fans remained highly critical of the long drawn-out races but also stayed put regarding the "Crown Jewel" events. They suggested that everything else should be shortened except for races such as the Coke 600, Daytona 500, and Southern 500.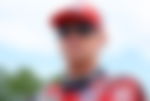 Fans brought out valid arguments, stating that the current structure with multiple 500-mile races, causes boredom and leads to people losing interest in these events. Almost everyone unanimously agreed that the Coke 600 and Daytona 500 should be left alone, just the way it is.
I can't remember the last time I didn't fall asleep or just turn off the Coke 600 out of boredom. So damn long for such dry racing.

— Evil Freddie Kraft (@Prolespeed) September 26, 2022
Can we have 500 mile races without the stage cautions? A long endurance race with multiple green flag pit cycles is something I want to see a few of throughout the year

— Racecraze95 (@DiecastRas) September 26, 2022
I see it both ways. I have kids and my kids can't (read as won't) sit in the grandstands for 5 hours to watch pre race and a post race celebration on top of 4 hrs of racing.
That said, I will. I can't get enough.

— Amateur Racing Fan (@amateurnascar) September 26, 2022
Do you guys think we should shorten Xfinity and trucks to?

— Jon Pittman (@JonPittman00) September 26, 2022
The Indy 500 is the only 500-miler in IndyCar and it sets it aside as unique and special.

In NASCAR, I'd keep the "crown jewels" (Daytona, World 600, Southern 500) as 500-milers and shorten the rest to 300-400 miles.

— Andrew Smith (@crimsonace) September 26, 2022
I agree and disagree at the same time. Leave Daytona 500, Coke 600, Southern 500 & Bristol Night race alone. Everything else shorten. Also it would be cool if @nascar would bring back like a crown jewel award if someone won all of them being whatever races would be eligible.

— Dakota France (@DakotaFrance92) September 27, 2022
I think the Crown Jewels should stay.

Daytona 500, Coke 600, and Southern 500. After that everything should be 300-400 miles pending length of track.

— NonStop Creative (@NonStopCreate_) September 26, 2022
Shorter races Absolutely, but i still think Coke 600 should still be 600 miles, Daytona 500 and Coke 600 only 2 races 500+ miles,

— Matthew Smidowicz (@TheRealSmitty29) September 26, 2022
What about the Southern 500 and Coke 600?

— M. Aaron Spencer (@aaronspencer23) September 26, 2022
ADVERTISEMENT
Article continues below this ad
You better leave the Coke 600 alone, sir.

— 🏁 Allen Bedgood 🇺🇸 (@Bedgood93) September 26, 2022
ADVERTISEMENT
Article continues below this ad
WATCH THIS STORY: Kurt Busch Blames Joe Gibbs Racing for Bubba Wallaces Nascar Struggles
Do you agree with everyone else regarding the matter? Let us know in the comments below.
Edited By: Nizamul Haque Bhuyan