"NASCAR Gas Station" – NBA Legend Charles Barkley Proposes a Business Plan to Dale Earnhardt Jr & Jeff Gordon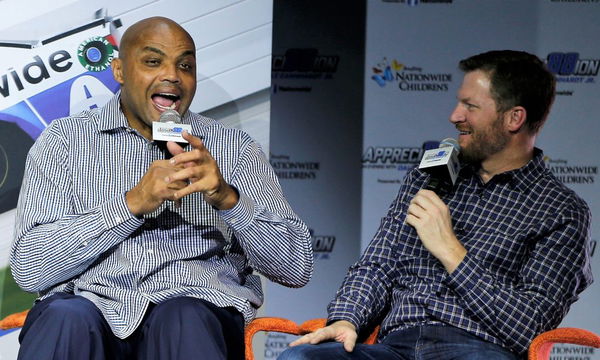 "NASCAR Gas Stations" – This is what former NBA player Charles Barkley recently came up with as a business idea. Barkley explained how, with a little help from his friends from NASCAR, the retired Dale Earnhardt Jr., and Jeff Gordon, he could make this idea work.
But let's first explore just how this idea came to be in the first place.
In a recent episode of the Back In The Saddle podcast, a listener phoned in and asked a question that Barkley thought was "interesting."
ADVERTISEMENT
Article continues below this ad
"If you have to use the bathroom, how will that work? Would you ever tell your coach, 'I need to use the bathroom'?" the fan asked.
So Barkley explained, "I cannot remember ever having to use the bathroom during the game." This led to the host asking, "I always wondered that about the NASCAR driver." 
"They do it in the car," Barkley replied.
And then this conversation segued into the former NBA player wondering, "Why can't they have like NASCAR Gas Stations in America? So you can get stuff done in three to five minutes or less and be on your way."
"I'm talking about changing your tires and things like that quickly," he added.
Barkley explained how nowadays, taking the car to a car shop takes "half the day" even for the tiniest of things.
"I'mma call Dale Earnhardt and Jeff Gordon," Barkley said. He continued, "We gonna start some kind of a pit crew, and you're done within 25 seconds."
"Oil change, all four tires, you're out within 10 minutes," he added.
Charles Barkley had some retirement advice for Dale Earnhardt Jr. before as well
After retiring from NASCAR in 2017, Dale Jr. organized an event in which he invited several friends and colleagues, including Charles Barkley.
ADVERTISEMENT
Article continues below this ad
During that event, Barkley remembered how "it was so amazing" to meet Earnhardt Jr. And as for life after retirement, "You've got to find something to do," he said. "I play golf and I fish pretty much every day."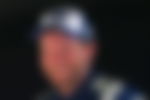 While golfing and fishing seem attractive directions for a life after retirement, Dale Earnhardt Jr. took a different route or rather stayed close to his path. He started his own podcast and continued to be a big part of NASCAR to this day.
ADVERTISEMENT
Article continues below this ad
But we wonder how he would feel about starting a NASCAR-inspired Gas Station with the NBA legend.