NASCAR Great Explains Why He Disagrees With Team Orders After Erik Jones Aids Denny Hamlin at Martinsville
Published 11/04/2020, 12:35 AM EST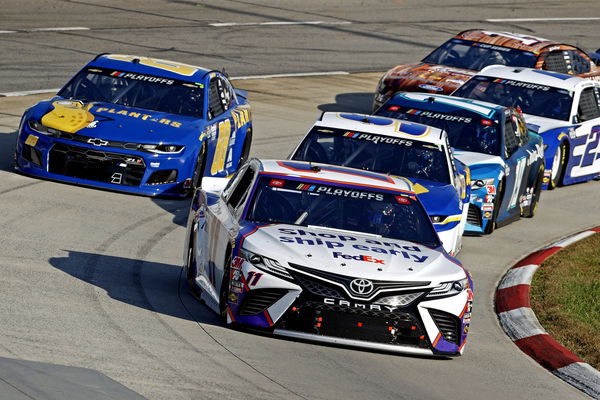 ---
---
In motorsports, team orders are generally frowned upon in principle. Formula One began that trend with the infamous 2002 Austrian GP race. Before long, it gradually trickled down to other forms of motorsports, including NASCAR. At the Martinsville Speedway, this issue flared up, courtesy of Erik Jones, and it involved Denny Hamlin.
ADVERTISEMENT
Article continues below this ad
Apparently, the Joe Gibbs Racing team told him, "Don't pass him, Jones." This was a reference to teammate Denny Hamlin, who was just ahead and needed to stay ahead in order to reach the Championship 4. Erik Jones was definitely quicker than Hamlin, but if he overtook, then Hamlin would lose his chance of making the final 4.
ADVERTISEMENT
Article continues below this ad
Dale Jarrett gives his thoughts on Jones helping Denny Hamlin
ADVERTISEMENT
Article continues below this ad
According to former NASCAR driver Dale Jarrett, he does not like seeing team orders influencing the result. He also declared that he does not understand why a competitor would do something like that. However, Jarrett knows that these are times with multi-car teams and these things will happen.
He insisted that if a driver wants to win a championship, it should be with his own power. In other words, he should not need to rely on outside help to aid in his quest for the championship. In the end, what's done is done and Hamlin is through to the Championship 4.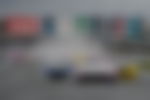 Now, he has to battle with Joey Logano, Brad Keselowski, and Chase Elliott at Phoenix. Out of the quartet, Logano and Keselowski are the only ones who have won in the Cup Series. So, for Elliott and Denny Hamlin, it could potentially be their maiden title. Naturally, they will be fired up to gun for their inaugural titles, but have to contend with each other.
ADVERTISEMENT
Article continues below this ad
Out of the quartet, Denny Hamlin could be the favorite, as he has seven wins this season. The only driver on the grid who matched him was Kevin Harvick, with 9 wins.