NASCAR Hall-of-Famer Matt Kenseth's Big Claim About Joe Gibbs Will Infuriate Kyle Busch Faithful
Published 01/25/2023, 11:15 AM EST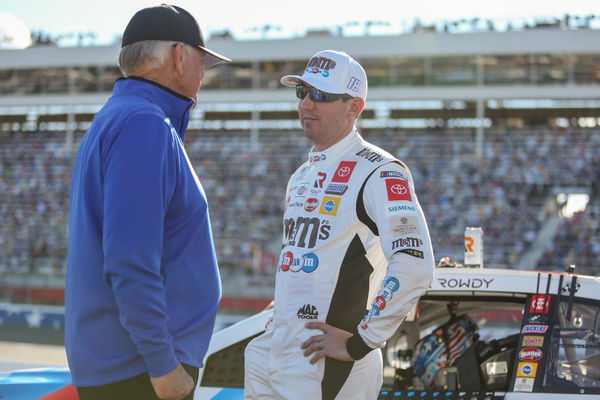 There's just something so weird about what happened with Kyle Busch in his Joe Gibbs Racing exit that it's, almost inexplicable. The main reason the two-time Cup champion 'had to leave' was because his team wasn't able to secure a good-enough sponsor for him, something which wasn't the case for his new team, Richard Childress Racing.
Because think about it, Busch has, along with inheriting Tyler Reddick's old sponsor, also got some new ones without any panic.
On top of that, if Matt Kenseth's recent comments about Joe Gibbs are considered, the whole situation becomes even weirder.
ADVERTISEMENT
Article continues below this ad
Matt Kenseth on the key aspect of Joe Gibbs' success
Speaking in a recent podcast interview leading up to his NASCAR Hall of Fame induction, Matt Kenseth reflected on the key figures of his illustrious career. One of those figures for him, was Coach Gibbs.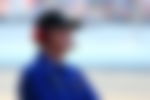 DAYTONA BEACH, FL – FEBRUARY 18: Team owner Joe Gibbs stands on pit road during the Monster Energy NASCAR Cup Series 60th Annual Daytona 500 at Daytona International Speedway on February 18, 2018 in Daytona Beach, Florida. (Photo by Sarah Crabill/Getty Images)And it was something about Gibbs' sponsor-management aspect that Kenseth praised, which could come off as a baffling thing for Rowdy fans.
"He's very competitive, obviously. He's a great coach, a great motivator, leader," Kenseth said of Gibbs.
"He also works incredibly hard, first one typically there, last one kinda leave type of guy too…always travelling, talking to sponsors, he's so great on sales, networking with people, making everybody feel important, treating everybody like family," he continued.
"All that kind of stuff is what makes him so successful."
WATCH THIS STORY: "Jeff Gordon and Dale Jr Were Both at Risk.." Hendrick Motorsports Legends' Shortcomings Paved the Way for Controversial NASCAR System
Kyle Busch is expecting to be "fast right away" with RCR
ADVERTISEMENT
Article continues below this ad
Speaking in an interview with NASCAR on NBC Sports, Kyle Busch insisted that he is going to not waste any time in establishing his speed, and his intent with his new team.
 "I expect to come right out of the gate and get going and be fast right away," Busch said. "I hope that comes to fruition and starts at the Clash."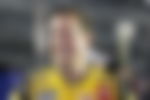 Busch added that there's "a really good sense of a baseline" in his new team to achieve great speed and be competitive right off the bat. "I don't think it will take much time," he emphasized. "Fast cars cure all." 
ADVERTISEMENT
Article continues below this ad
Edited By: Nischal Kandpal