NASCAR Hopeful Toni Breidinger Shuts Down Driver, Who Subtly Blamed Her for Near Fatal Talladega Crash, With a Savage Response
Published 04/25/2022, 2:35 PM EDT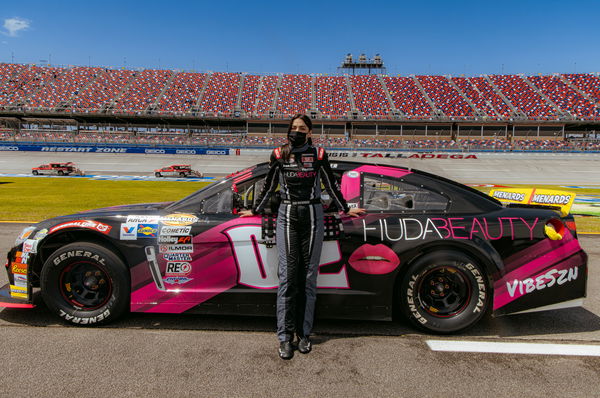 It seems like Richard Garvie, the driver that triggered the potentially deadly crash at Talladega in the ARCA race, didn't have his narrative of the events right. Fortunately for him, Toni Breidinger is there to set the record straight.
After the race, Garvie took to Twitter to explain his side of things, or rather, his version of events.
"I was a car length back from Toni coming off 4. I jumped on the brakes hard to try not to hit her and almost spun – as I said to Tim, felt like I took a shot to the rear bumper – at this point you can see how close we all got and the moment I hit Toni," he wrote.
ADVERTISEMENT
Article continues below this ad
This led to Breidinger savagely but rightly letting Garvie know what actually happened.
She replied, "A whole car length huh. You see I am on the 30s bumper but I didn't get out of line and take her out. You got out of line & the 27 didnt bump you. Anyways since you keep mentioning my name & everyone else's for clout When is the next balloon festival?"
Toni Breidinger felt all cars got stacked up at the wrong place at the wrong time
In her post-race interview, Breidinger gave her brief reaction as to what she thought happened in the race."We just got hooked in the tri-oval. It's sketchy there anyways. We all kinda got stacked up a little bit," she said.
"Kinda part of it, wrong spot, wrong time."
ADVERTISEMENT
Article continues below this ad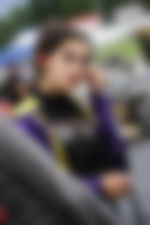 On the other hand, Richard Garvie believed it was Toni Breidinger who, when she was "lifting", led to the eventual crash.
"The 25 was lifting for about two laps. We were on the radio saying, 'She keeps lifting.' I think we got some help from behind. Then, we were a passenger from that point on. But, I think we should get a 10 out of 10 for the aerobatics there," he said.
ADVERTISEMENT
Article continues below this ad
"It just sucks for everybody."