NASCAR Icon Jimmie Johnson Takes Up New Hobby, Gets Cheeky Response From Clint Bowyer
Published 03/07/2021, 8:50 AM EST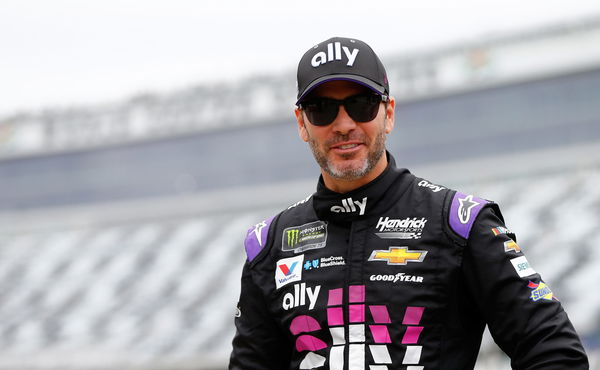 ---
---
It has been a different off-season this time around for racing legend Jimmie Johnson. Having retired from NASCAR, he now has more time to dedicate to some new things in life.
ADVERTISEMENT
Article continues below this ad
One of which is learning a new hobby, and Johnson has seemingly taken to painting. In a tweet by the Hendrick Motorsports superstar, he displayed a picture of his latest work.
Johnson's original tweet's caption read, "Chani is encouraging me to take up safer hobbies."
ADVERTISEMENT
Article continues below this ad
Former NASCAR colleague Clint Bowyer then responded to it by saying, "You've changed."
Jimmie Johnson and Clint Bowyer also exchanged some good-natured banter last week
Certainly much like many of Johnson's fans, Bowyer did not expect Johnson to get behind a paintbrush! The 'change' then, from the looks of it, started after he traded a move from NASCAR to the IndyCar Series.
Bowyer, alongside NASCAR stars Chase Elliott and Kyle Busch, also had some good fun with Johnson last week. The latest IndyCar entrant had earlier released a picture of his new firesuit, but his stock car racing friends were quite disappointed with his bottoms!
Johnson then posted another picture with his IMSA racesuit in the boot-cut style and also tagged Bowyer in it.
But after this, one can only wonder what fresh hobbies the former Cup Series star might pick up in the future!
Johnson has been preparing hard for his rookie season in the IndyCar Series
ADVERTISEMENT
Article continues below this ad
While the fun and games will go on, the 45-year-old has been busy at work preparing for a new chapter in his racing career. Johnson has already completed tests at various locations with his Chip Ganassi Racing machinery in an attempt to gain more familiarity.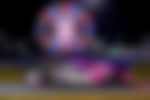 Johnson made the perfect start to this year, clinching second in the Rolex 24 event alongside drivers Kamui Kobayashi and Simon Pagenaud. Keeping that in mind, he has now extended his IMSA schedule to race in three more events, including the notable 12 Hours of Sebring clash.
ADVERTISEMENT
Article continues below this ad
Therefore, 2021 will definitely demand Johnson's full focus and racing commitment. But, make no mistake, the seven-time Cup champion certainly knows how to succeed in such challenges.
MORE – Jimmie Johnson Hints at Growing Interest From NASCAR Drivers to Try Different Racing Series