NASCAR: Kyle Larson's Father Mike Larson Reveals When He First Saw Kyle's True Potential as a Racer
Published 05/08/2021, 11:10 AM EDT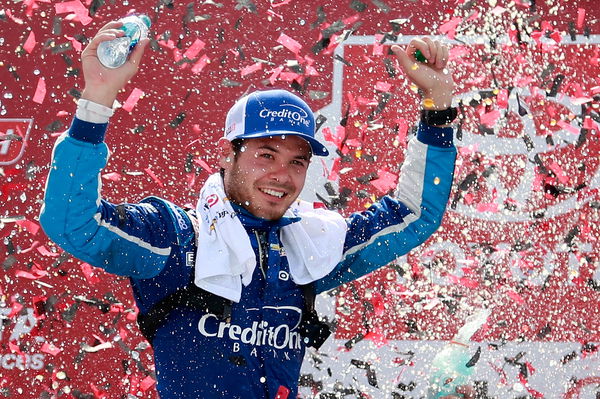 ---
---
Kyle Larson is going down memory lane for Sunday's NASCAR Cup Series throwback race at Darlington. He will run a paint scheme that pays tribute to his first-ever race car as a kid, which was the product of Kyle and his father, Mike Larson's, hard work.
ADVERTISEMENT
Article continues below this ad
Mike bought that first race car, which was a neighbor's go-kart, for Kyle, thus starting the journey of a driver who is now one of the best in NASCAR. After driving that first car, Larson moved up the ranks in sprint cars, open-wheel midget cars, and more. Many told Mike that his son had all the ingredients to be a great stock car driver as well.
However, Mike was still taking things slowly and did not see what everyone saw. All that changed when he witnessed 18-year-old Kyle show his skills during a national event in 2011.
ADVERTISEMENT
Article continues below this ad
He said that Kyle began to win race after race in various disciplines back then, even those he didn't expect his son to do well in.
Mike reminisces the time when his son Kyle Larson surprised him
"He didn't really in that season start off very hot. But by the time it hit mid-summer he was starting to win every big open-wheel midget race, Sprint car race, things that I never thought he would be capable of. And he was doing it that year just one right after another," Mike Larson said during a recent interview.
That was when he realized his son's truest potential and started to think bigger.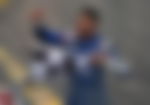 "That was when I realized that he is that good. What everyone has been telling me, he is that good. And he does that have the ability to take this who knows how far," Larson Sr. continued.
Kyle is making the family name 'one to remember' in NASCAR history
Despite seeing his son's much talked about skills, Mike did not see him in NASCAR or IndyCar a few years down the line. He admitted that all he and the family expected was Kyle to run sprint car races and make a decent living.
Larson did just that, and then went on to do a lot more over the years. He is now a star driver for one of NASCAR's biggest teams, Hendrick Motorsports, and is considered as one of the best race car drivers in the world.
ADVERTISEMENT
Article continues below this ad
"His goals, our goals really, as a family, were if he could just race Sprint cars full time and make a living at it. That was all we ever hoped for. Anything beyond that to this point is just awesome gravy on top of it," Mike said further.
Fast forward to 2021 and Kyle Larson has been one of the best drivers this season. He is now building towards the playoffs and will hope to take his family name and paint scheme to Victory Lane on Sunday in a special race.
ADVERTISEMENT
Article continues below this ad