"One of the Hardest Ones Yet" – NASCAR Legend Jimmie Johnson Expects Intense Rolex 24 Race
Published 01/23/2021, 10:30 AM EST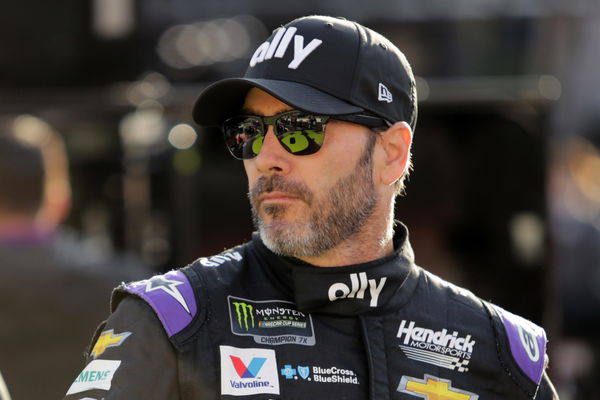 ---
---
Seven-time Cup Series champion Jimmie Johnson is now making his way back into other forms of racing after his retirement from NASCAR. The iconic endurance race, the Rolex 24 Hours of Daytona, is an event he returns to 10 years after his last appearance, and Johnson expects a tough challenge.
ADVERTISEMENT
Article continues below this ad
On Friday, Johnson drove for the first time in the No. 48 Cadillac for Action Express Racing during the first practice session at the 2021 Rolex 24. Johnson seemed to enjoy his time at Daytona and he will be raring to go in the qualifying and race weekends.
Johnson's last Rolex 24 race was in 2011. Since then, he won the NASCAR Cup Series two more times and is a lot more experienced now than he was back then.
ADVERTISEMENT
Article continues below this ad
However, Johnson still believes that the 2021 edition will be extremely tough and will challenge every driver, despite all of them being stars of their various disciplines.
Jimmie Johnson explains the challenges of the 2021 Rolex 24
"Well, I'm expecting the race to be long and grueling as it always is. And so many challenges thrown at teams, drivers, everybody in the race," Johnson said during an interview.
He threw more light on the challenges drivers face in races like the Rolex 24. "When you have three or four different divisions on track, it's quite complicated just to navigate the track and stay out of trouble," Johnson added.
The 45-year-old superstar highlighted the different start time for the race this year, and how it changes the equation. The 2021 Rolex 24 race is set to begin late in the afternoon. Since it is a 24-hour race, it officially ends late in the afternoon the next day.
"So, with the finish then being much later the next day, just the demand on everybody that's going to be working the event is going to increase greatly and make it one of the hardest ones yet," Johnson expressed.
Johnson reunites with Chase Elliott and sponsor Ally
When someone like Johnson says something, most other drivers would certainly stand up and take notice. It would also give them an idea of what they can expect this year at the Rolex 24.
ADVERTISEMENT
Article continues below this ad
One of those drivers will be Chase Elliott, who will be Johnson's teammate, in a way. They will not drive the same car, but Elliott will pilot the no. 31 Cadillac fielded by Action Express Racing.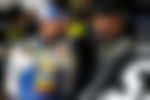 Johnson carries his favorite No. 48 over from NASCAR, not just to the Rolex 24, but also in his debut IndyCar Series. Long-time sponsor Ally also continued their alliance with the motorsports legend.
ADVERTISEMENT
Article continues below this ad