NASCAR Legend Jimmie Johnson Reveals How Rick Hendrick 'Changed His Life' Personally and Professionally
Published 01/18/2021, 12:15 PM EST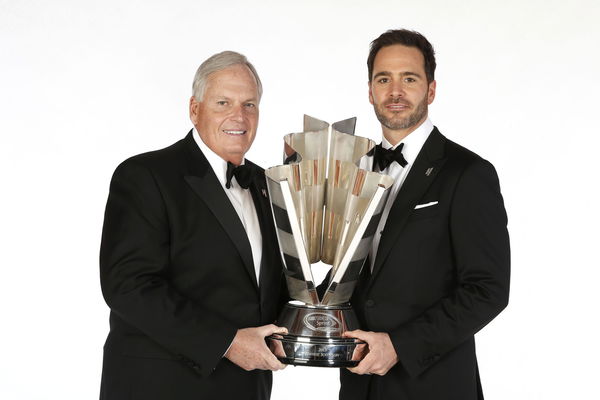 ---
---
Time flies fast and for Jimmie Johnson, 19 years in the Cup Series have gone by so quickly. Joining as a young rookie in 2001, Johnson embarked on a new chapter when he got offered the opportunity to work for Rick Hendrick and his team, Hendrick Motorsports.
ADVERTISEMENT
Article continues below this ad
Over the years, both Johnson and Mr. Hendrick have cultivated a special relationship. The seven-time Cup Series champion discussed the role of the latter in his life.
Johnson stated, "When I sat down with Rick and understood his process of choosing me to drive the new car that was coming to Hendrick Motorsports, I didn't realize all that went into it and how he knew about me for so long."
ADVERTISEMENT
Article continues below this ad
The connection with Hendrick Motorsports is 'deep and real,' says Jimmie Johnson
"Once I had face-time with Rick, he knew a lot about me and he seemed very comfortable with me, and that only helped me become more comfortable. It really is family, and the connection is deep and it's real."
Johnson has previously stressed the importance of having a great relationship with his boss. The 45-year-old reveals that Mr. Hendrick's presence also helped him become a better person all-round in the process.
"He's changed my life, there's no way around it and he's helped me be a better person, a better man, a better father. All the charitable things he's enlightened me on and supported me on and encouraged me to do.
"And really, he's just been somebody so special to me, to Shannie, to my kids. You know honestly, just changed my life personally and professionally," concluded Johnson.
Johnson won all his Cup  races and trophies with Hendrick Motorsports
ADVERTISEMENT
Article continues below this ad
In an ever-changing landscape of driver-team bonds, Johnson remained a one-team driver for the entirety of his Cup Series career. Alongside Jeff Gordon, he guided the side to plenty of victories in the 2000s and 2010s and sealed the deal in terms of trophies on seven occasions.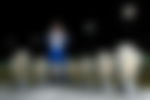 Johnson now moves to try out his racecraft in the Rolex 24 at Daytona event, and later in the IndyCar Series. But wherever he goes, the principles that he imbibed courtesy of Rick Hendrick will always truly stay in his mind.
ADVERTISEMENT
Article continues below this ad