NASCAR Legend Rusty Wallace Partnering With Leading Footwear Brand for Exclusive Goodyear Shoes
Published 11/28/2021, 1:28 PM EST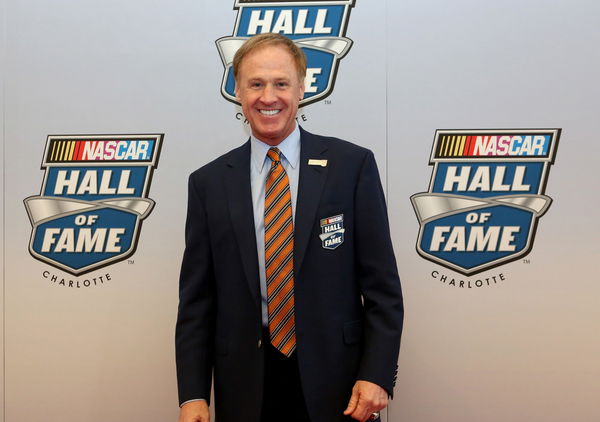 NASCAR legend, Rusty Wallace, was recently announced as a partner for Skechers. The California-based footwear company is one of the market leaders in terms of innovation. And this is what Wallace will come aboard for – a new footwear line with 'Goodyear® Performance Outsoles.'
Wallace described comfort wasn't a priority in his racing career that spanned three decades. But at 65, he 'can't live without' comfort and that Skechers is a brand which delivers when it comes to comfort.
He also expressed his thoughts on the Goodyear collaboration as he suggested a 'fun campaign' on the way.
ADVERTISEMENT
Article continues below this ad
"After racing cars with Goodyear tires most of my life, I appreciate having that same traction performance on my Skechers. We're working on a fun campaign to show the fans why I love these shoes so much…" Wallace said.
Goodyear, the tire giant, and NASCAR supplier, announced its collaboration with Skechers in 2020.
With this collaboration, Skechers aims to create a line of products that will utilize Goodyear's rubber technology for increased grip, stability, and durability.
Why did Skechers sign Rusty Wallace?
The reason is quite simple. Rusty Wallace is one of the all-time greats in NASCAR.
The NASCAR Hall of Fame driver is 11th in most wins in NASCAR history, with 55 wins. Wallace is the 1989 NASCAR Cup Series champion. But beyond NASCAR, Wallace has shown his racing talent on an international stage.
He won the 1991 International Race of Champions title in 1991 ahead of names like Bill Elliott, Scott Pruett, and Bob Wollek.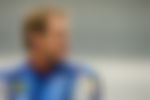 Speaking of this collaboration, Skechers' president Michael Greenberg described Wallace as 'an ambassador' of a sport that has a 'massive fanbase' in the United States.
"Skechers has turned to sports icons to drive awareness for our men's products for many years, and Rusty Wallace, with his energetic personality and Hall of Fame career, will be a perfect addition to our roster," Greenberg said.
ADVERTISEMENT
Article continues below this ad
Well, Greenberg is right, even though Rusty Wallace is no longer a NASCAR driver today.
But his legacy and his continuous participation in NASCAR as a radio analyst will ensure Skechers gain the maximum traction (pun intended) with their association with an all-time great.
ADVERTISEMENT
Article continues below this ad
Are you a Rusty Wallace + Skechers fan?