NASCAR Legend Tony Stewart Bags First Big Win of 2021 Season in Sprint Car Event
Published 01/26/2021, 1:29 AM EST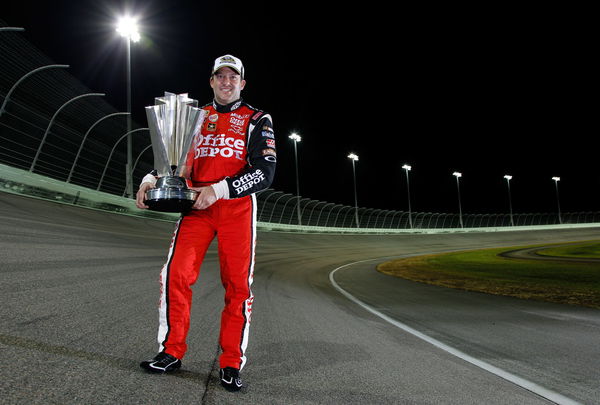 In the buildup to the inaugural Superstar Racing Experience season, Tony Stewart has been racking up the miles. Recently, the NASCAR Hall of Famer stormed to his first 410 sprint car victory.
During the Wild Wing Shootout feature race at the Arizona Speedway, he 'smoked' the field and triumphed. In the process, he managed to best Dominic Scelzi in a straight fight for the win. The event was the last of a three-night series of races in Arizona.
ADVERTISEMENT
Article continues below this ad
Admittedly, the veteran driver did not enjoy such a great overall weekend of racing. On Friday, Tony Stewart could only muster seventh in the feature race and 13th in Saturday's feature. Meanwhile, Michael Kofoid dominated the proceedings on both days.
Never count out Tony Stewart too early
Those two disappointing races were obviously not an accurate representation of his pace. However, little did anyone know or guess what Stewart had in store. Earlier on Sunday, the driver dropped a massive teaser on why his rivals should be afraid as he set the track record in qualifying.
To be precise, he managed to lap the 1/3-mile banked dirt track in an astounding 12.395 seconds. From there, the rest was history as he went on to win.
ADVERTISEMENT
Article continues below this ad
It is also worth mentioning that Dominic ended up as the leading Scelzi brother, as his younger sibling Giovanni, finished 9th. Speaking of Giovanni, the 19-year-old raced in the ARCA Menards West Series in the 2020 season. In addition to that, Giovanni also competed in a handful of ARCA races.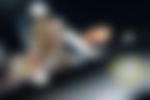 Coming back to Tony Stewart, the NASCAR veteran will be glad to take this win. This is because it is a great form of practice before the SRX season kicks off in June.
ADVERTISEMENT
Article continues below this ad
As it is a fledgling championship, the calendar is severely restricted to just six races for its inaugural season. Hopefully, when the series takes flight in earnest, there is scope for more venues to make it onto the schedule.