NASCAR Makes Key Change to Daytona Road Course After Drivers' Feedback From Busch Clash Race
Published 02/19/2021, 12:50 PM EST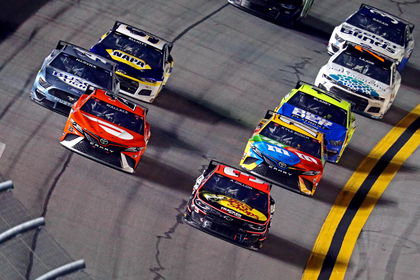 ---
---
This weekend, the NASCAR drivers are going to tackle the Daytona road course. This will be the second time for nearly half of the field since they raced in the Busch Clash earlier this year. However, it is worth mentioning that there were a number of complaints about the track layout.
ADVERTISEMENT
Article continues below this ad
In light of this, the NASCAR authorities have finally responded to the complaints. So, they made a few tweaks to the Daytona International Speedway Road Course layout. The primary area of focus was the bus stop chicane, which was the scene of the last corner clash between Ryan Blaney and Chase Elliott.
During the Busch Clash, a few cars went into the grass and sprayed up dirt on the track and some of the other cars.
ADVERTISEMENT
Article continues below this ad
How did NASCAR tackle the problems ahead of this weekend's race?
As a solution, the sporting body added some rumble strips at the Turn 9-10 chicane on the backstretch. The idea is to prevent cars from running wide onto the grass and littering the racing line with dirt, which could lessen grip.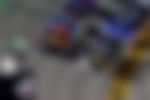 Several drivers like Kyle Busch and Larson, Denny Hamlin, Chase Briscoe, and many more, suggested the idea. Eventually, the NASCAR higher-ups caved in and agreed to the plan. A temporary lighting tower was also added after suggestions from drivers.
ADVERTISEMENT
Article continues below this ad
"It looked like a good fix to me in short order," said Hendrick Motorsports crew chief Alan Gustafson. "Should be good. I don't really have any issues with guys straightening that bus stop. That's their job. That's what they're supposed to do. Just the dirt was a problem."
To be honest, Chase Elliott will be glad that the track is being tweaked, especially after what happened. The good news for him is that he is starting from pole position and will try to win his fifth straight road-course race. Alongside him on the front row is Daytona 500 winner, Michael McDowell.
Hopefully, the new track changes are beneficial for the drivers. In a sense, there should be no more incidents like the one between Blaney and Elliott.
ADVERTISEMENT
Article continues below this ad