NASCAR Manufacturer Toyota Teases Fans With Update on a 'Next Gen' Model
Published 01/03/2021, 1:47 AM EST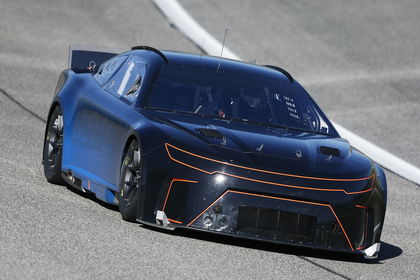 ---
---
The 2021 NASCAR Cup Series season is almost upon us. However, there are several eyes on the upcoming 2022 season. This is because the grid is switching to the NASCAR Next Gen model. Multiple tests have already been conducted; however, they were mostly in a Chevrolet car.
ADVERTISEMENT
Article continues below this ad
Now, Toyota recently teased a concept of its own Next Gen car. Admittedly, the manufacturer has only gotten as far as the draw concept. However, the Japanese giants cannot afford to ease up on their pace. The automobile manufacturer has just one year to come up with a proper car and test it accordingly.
ADVERTISEMENT
Article continues below this ad
With updates about the Next Gen cars coming up on a regular basis, there is no word from Ford developing their car. However, we can be sure that the American automaker is also hard at work.
The bad news is that time is running out for everyone, especially since they also have to work out any potential kinks.
Can Toyota roll out its NASCAR Next Gen car in time?
In theory, it is possible, as they have a full year to do it. However, time can fly and there is a matter of the final product meeting the officials' standards. In addition to that, the NASCAR drivers who test the car have to feel comfortable and provide as much feedback as possible.
ADVERTISEMENT
Article continues below this ad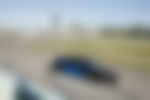 Only when everything is in working condition can they all get the green light to go racing at last. This Next Gen car is hugely important as it heralds a host of changes to the technical rules. The latest tests involved gauging the handling and pace of the car.
This came after tests to see how the car handled on ovals and on road courses. All the while, every driver who has set foot in the car has provided excellent feedback to the officials. In this way, cars can be improved for the tests in the future.
ADVERTISEMENT
Article continues below this ad