NASCAR Mourns Loss of African-American Pioneer Sam Belnavis
Published 07/17/2021, 10:13 AM EDT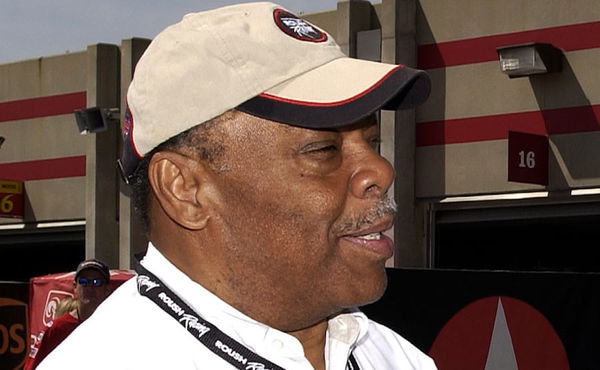 ---
---
The entire NASCAR fraternity recently dealt with a tragedy, in the form of the death of motorsport pioneer, Sam Belnavis. Roush Fenway Racing's former Chief Diversity Officer and Owner-Designate, he is revered in the racing community for being a massive trailblazer in the sport.
ADVERTISEMENT
Article continues below this ad
The 81-year-old did a lot for the sport during his tenure as a general manager and team owner. Among other things, he was instrumental in introducing the National Guard as a sponsor. Around that time, he had established his own team, BelCar Racing, hiring Todd Bodine and crew chief Travis Carter.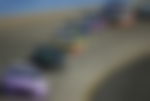 Before that, he joined the Miller Brewing Company as the sports marketing department manager. His first tryst with the sport came when he brokered a sponsorship contract between Bobby Allison and Miller Brewing Company. That association worked out well for everyone involved, as Allison won the Cup Series championship in the #22 Miller High Life Ford two years later.
ADVERTISEMENT
Article continues below this ad
How did NASCAR react to Belnavis' passing?
Upon news of Belnavis' passing, the sport released a statement. "We are saddened by the passing of Sam Belnavis, a true pioneer in motorsports whose tireless work helped foster an inclusive environment throughout NASCAR. For more than 30 years, his efforts as a team owner and executive, as well as his work to support the launch of the NASCAR Drive for Diversity Program, helped introduce career opportunities in NASCAR to people of color.
"NASCAR offers its deepest condolences to Sam's friends and family."
ADVERTISEMENT
Article continues below this ad
In 2003, Belnavis became the first African-American full-time minority owner in the sport. However, his tenure only lasted a year, before he began to operate at lower levels in the racing series, which occurred through the Drive for Diversity program.
The entire community mourned him mourned his demise. Sam Belnavis was a well-liked figure in the paddock and he will, without a doubt, be sorely missed.
Our thoughts and prayers rest with Belnavis' loved ones.
ADVERTISEMENT
Article continues below this ad