NASCAR Releases Official Statement on the 'George Floyd Incident' as More Drivers Come out in Support of the Protests
Published 06/02/2020, 5:55 AM EDT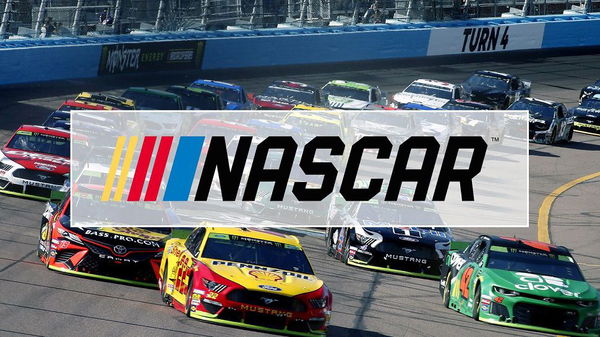 Today, NASCAR posted its official statement in support of the widespread protest against racial discrimination. The statement came after multiple top drivers including Jimmie Johnson and Clint Bowyer's public claims in support of the protests, during the Bristol post-race interviews.
ADVERTISEMENT
Article continues below this ad
Last Sunday, after the Bristol race, many drivers talked about the ongoing protest against racial discrimination and registered their support for the cause.
After that, NASCAR finally posted its public statement supporting the protest against racial discrimination.
ADVERTISEMENT
Article continues below this ad
NASCAR's statement said, "For us to heal and move forward as a nation, we all need to listen more and be united in the stand against racism, hatred and senseless violence and loss of life. And we must all hold ourselves accountable to driving positive change."
Jimmie Johson, Ryan Blaney, and other NASCAR drivers post tweets supporting the protests
Today, Jimmie Johnson posts a tweet after making a statement, post the Bristol race. The post came after more and more drivers are coming out in support of the protest.
In addition, many NASCAR drivers including Bubba Wallace, Daniel Suarez, Tyler Reddick, and Ty Dillon have posted messages supporting the protests on Twitter. However, only a few people in the huge NASCAR community have commented on the issue.
It hurts to see our country being torn apart by racism & hate. I can't pretend to understand what black men & women have experienced but I can speak out & condemn racial inequality. I hope love for all mankind can prevail & make changes to build a better future for our children pic.twitter.com/ciLHHAhlDn

— Jimmie Johnson (@JimmieJohnson) June 1, 2020
After that, Team Penske driver Ryan Blaney says, "As human beings, we all have to stand together on what's right and wrong."
He added, "What happened to Mr. Floyd and all others who have been oppressed has sickened me. I support the change that needs to happen in this country and around the world". After that, former NASCAR champion Dale Jr. commented on the post supporting his stand.
Additionally, Blaney retweeted a video of a Michigan police officer talking with protesters and joining them in the protest.
proud to be your friend bud.

— Dale Earnhardt Jr. (@DaleJr) June 1, 2020
ADVERTISEMENT
Article continues below this ad
Most parts of the county have seen widescale protests against racial discrimination, in the last few days,. These protests started after the death of George Floyd in an incident of alleged Police brutality.
People have been protesting in New York, Washington D.C., Minneapolis, Atlanta, Los Angeles, Houston, and Nashville, among many other cities.
Additionally, Many sportspersons like Serena Williams, Colin Kaepernick, LeBron James, Steve Kerr, Joe Burrow, and Evander Kane, have allied with the protesters, against racial oppression and in favor of justice for George Floyd.
ADVERTISEMENT
Article continues below this ad