"NASCAR Rules Are Garbage" – Fans Angry at Forced Hendrick Motorsports & Chase Elliott Withdrawal at Darlington
Published 05/07/2022, 4:55 AM EDT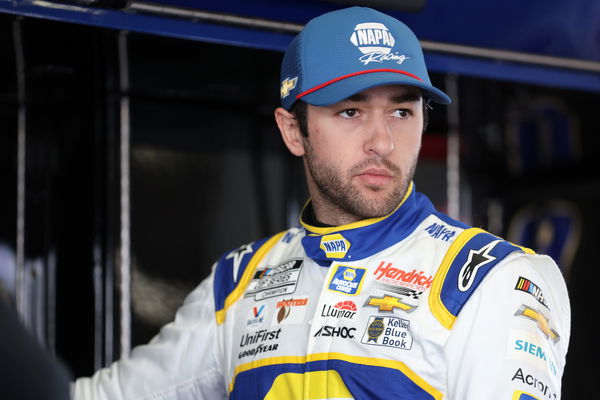 Whether you're a Chase Elliott fan or you're on the other side of the fence, you cannot disagree that mother nature played a big part in his first win of the season last week. Who knows what the race outcome would've been if the rain hadn't fallen down at Dover?
But the fact is, it did. And Elliott won on the next day.
ADVERTISEMENT
Article continues below this ad
However, a week later, because of the same reason, rain, Chase Elliott's race is compromised again; this time it's not in his favor. The Hendrick Motorsports driver was scheduled to run in the qualifying and subsequently in the Xfinity Series race at Darlington for JR Motorsports.
But the qualifying session itself was canceled, leaving the 2020 Cup champion in no-man's-land.
"Due to rain, qualifying has been cancelled @TooToughToTame . @chaseelliott and the No. 88 @HendrickCars team will not qualify for tomorrow's race," JR Motorsports tweeted.
This tweet by JR Motorsports, though, led to some interesting fan reactions. Many fans expressed their disappointment as they were looking forward to seeing NASCAR's Most Popular Driver take part in the race.
Will he get another chance at a different track? @chaseelliott should be given one if Kyle Larson's two races.

— Lyndi (@Toonies) May 6, 2022
Let Chase run one of the races that Byron or Larson are scheduled for.

— Jon Iaccino (@ji711) May 6, 2022
Damn imagine how many ppl bought Saturday tickets to see him race & probably win….

— Dusti James (@DustiJames12) May 6, 2022
Chase Elliott has the worst luck I swear to God 😐

— Drew (@DrewALine33) May 6, 2022
What a waste of time. @nascar rules are garbage. No point in watching that race now. 😂

— UNIFIED (@U_N_I_F_I_E_D) May 6, 2022
You could always add chase at Portland or Indy to make up for this

— JayStephens8 (@JayStephens88) May 6, 2022
Chase Elliott opens up on his relentless approach towards winning
After winning his first race of the season at Dover, Chase Elliott addressed the media and revealed whether there was a change of approach he took that earned him this win.
ADVERTISEMENT
Article continues below this ad
"I want to win just as bad at Daytona at the start of the season, when no one has any [winner] stickers on their cars, just as bad as I do when we get to Phoenix at the end of the season, regardless of what has gone on," Elliott said.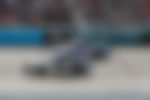 The 2020 Cup Series champion emphasized that his drive is to "drive to win", to do his job to the best of his abilities.
ADVERTISEMENT
Article continues below this ad
It doesn't matter whether his team is struggling or doing good, whether his teammates have won or they haven't, all Chase Elliott wants to do is win.
WATCH Story: War Breaks Out on Social Media After NASCAR Fan Makes Ugly Jimmie Johnson Suggestion