NASCAR Spotter Believes Trackhouse Racing's Ross Chastain Doesn't Care if He Races Fellow Drivers "Like a B***hole"
Published 05/05/2022, 12:31 PM EDT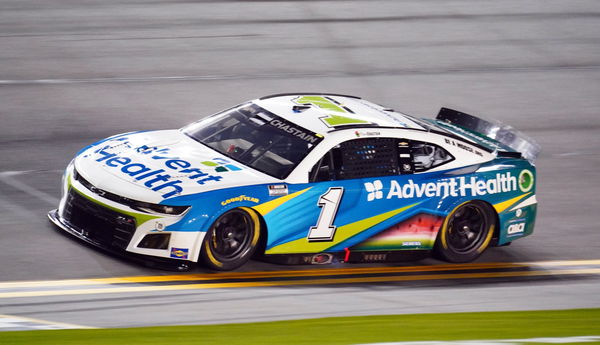 At the Dover International Speedway, Ross Chastain certainly did not make many friends on the track. In fact, he and Martin Truex Jr got involved in a bit of a spat with each other. The #1 and #19 drivers were tussling for third place when they got slightly carried away with their battle.
In light of the squabble, NASCAR spotter Brett Griffin talked about Chastain's aggressive stance. He said, "If Ross races you like a b******e, he doesn't care. I've spotted for Ross Chastain, I know what he is capable of doing. He is a super-talented, fast race car driver and these cars are obviously fitting his driving style like nobody else."
ADVERTISEMENT
Article continues below this ad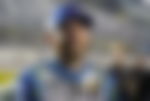 "There are guys that we're seeing, who are talented drivers, struggle in these cars. If you think Ross Chastain got out of that Spire car and all of a sudden get in this car and run 25 spots better. We talked to Corey LaJoie about it on the stage the other day. This is a good car, this is fitting Ross' driving style and I wouldn't want to be his teammate right now."
What happened between Ross Chastain and Martin Truex Jr?
ADVERTISEMENT
Article continues below this ad
During the final few laps, Chastain was still third, and Truex Jr was right on his tail. The Joe Gibbs Racing driver attempted one final desperate lunge to grab P3. He drove around the outside of the Trackhouse Racing car, but Chastain was having none of his. Once again, he defended his position fiercely and held on to the third place.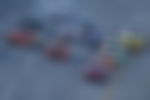 Unfortunately for Truex Jr, the robust defense resulted in him spinning out and sliding down into the inside wall. Eventually, the 2017 Cup Series champion finished the race in 12th place while Chastain finished third.
ADVERTISEMENT
Article continues below this ad
WATCH THIS STORY: "The Game Has Changed" – Denny Hamlin Criticizes the New Normal After Ross Chastain Ploughed Through AJ Allmendinger to Win the NASCAR Race in Austin
Afterwards, the Joe Gibbs Racing driver confronted the younger driver about his antics. Luckily, the conversation did not dissolve into a fight and the #1 driver eventually accepted the blame.