NASCAR Spotter Sheds Light on the "Great Opportunity" Toyota Could Have with Kyle Busch & Kurt Busch
Published 08/10/2022, 11:15 AM EDT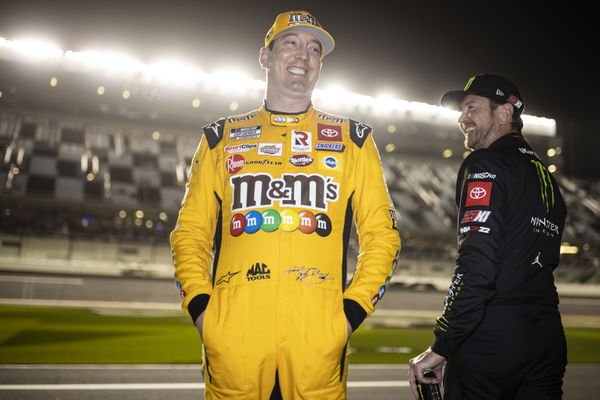 Currently, the NASCAR driver market is in a very interesting situation. As it turns out, Kyle Busch and his brother Kurt Busch are in tricky circumstances.
ADVERTISEMENT
Article continues below this ad
The 2004 Cup Series champion has already missed three straight races because of concussion-like symptoms. Considering that he is more than 40 years old, it does call into question how much he has left in the tank.
In a recent Door Bumper Clear podcast, spotter Brett Griffin talked about the Busch brothers.
ADVERTISEMENT
Article continues below this ad
Speaking about Kurt, he said, "Is he going to come back and have a great playoff and want to do this next year? And be able to do this next year, right?"
"If he is, then obviously the #45 car is his. Denny has made a comment, that car's his, as long as he wants it."
"But if he can't, or if he does not want to come back. Kurt Busch, he's not a spring chicken, he's got some age on him. He's up there in that Harvick era where he's in his low 40s."
Griffin continued, "So if he says, 'Man! I'm done'. You've got the great opportunity to move Kyle into Kurt's car. Then transition Tyler Reddick in the following year."
WATCH STORY: Team Owner Joe Gibbs Vows to Confront NASCAR Over Kyle Busch Sanctions in Richmond
"So you do give Kyle that opportunity to do what he said he'd do. He'll take a one-year deal, take less money, and it would bridge the gap and give him an opportunity to get his feet under him."
What next for Kyle Busch and Kurt Busch in the NASCAR Cup Series?
Fortunately for the older Busch, his 23XI Racing seat is secure for the 2023 Cup season.
ADVERTISEMENT
Article continues below this ad
Beyond that, it all depends on whether the outfit plans to field three cars or two, especially with Tyler Reddick coming in 2024.
On the other hand, his younger brother, Kyle Busch, is facing a different scenario. To be precise, with the departure of M&M's from NASCAR, Kyle Busch is stuck without a sponsor.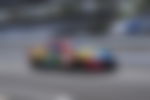 In the stock car series, no matter who you are, no one can last very long without a primary sponsor. So the #18 Joe Gibbs Racing driver is desperate to find a sponsor because he still has a lot to offer.
ADVERTISEMENT
Article continues below this ad