NASCAR Star Bubba Wallace Wants to Improve 'Golf Skills' to Compete with Michael Jordan, Denny Hamlin
Published 01/22/2021, 7:45 AM EST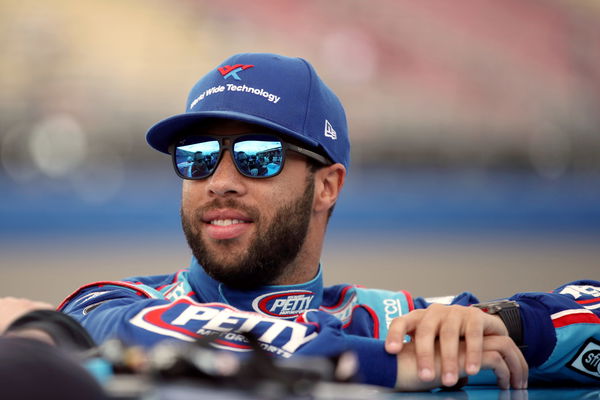 ---
---
As Bubba Wallace enters the new year driving for a new NASCAR team, he also gets into a new partnership with fellow NASCAR star Denny Hamlin and NBA legend Michael Jordan. One of the aspects of being so closely associated with Hamlin and Jordan is to also be involved in another sport – golf.
ADVERTISEMENT
Article continues below this ad
Both the owners of 23XI Racing are known to be avid golf fans and actively play the sport as well. Wallace recently spoke about his own ability with a golf club and how good Jordan or 'MJ' as he is known, and Hamlin are, compared to Wallace.
"MJ and Denny combined, way better. I don't even…I need to go play. It's been almost two months since I've played," Wallace said during a media chat.
ADVERTISEMENT
Article continues below this ad
He then revealed that he brought some new golf clubs recently, and then texted Jordan about the same. The basketball great's reply gave Wallace an idea of Jordan's competitive nature.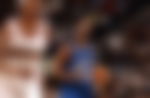 Bubba Wallace reveals what Michael Jordan said to him about golf
"I texted MJ, saying I've got some new clubs. All he said was, 'Good luck' (laughs). Shows how competitive he is," Wallace expressed.
Wallace recently even opened up on his first telephonic interaction with Michael Jordan some months ago, which was soon after the announcement of 23XI Racing. Incidentally, it was Hamlin who set the phone call up while he was on the golf course with his friend Jordan.
"He's (Hamlin) like, 'We just finished playing golf…and here's someone who wants to talk to you'. I had no idea, and someone goes like, 'Hey, there's no running in the back if we're doing this thing'. I'm like, whoa it's MJ! I thought that was pretty cool, pretty funny story," Wallace said about the same during an interview.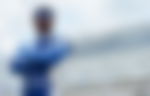 Massive expectations to live up to for Wallace
While Wallace plans to hone his golfing skills to be competitive against Jordan and Hamlin on the course, his mind will be fully focused on the Daytona 500 and his maiden Cup season.
Jordan has made his intentions with 23XI Racing quite clear. He wants the team to run up front sooner than later, competing for race wins and championships.
ADVERTISEMENT
Article continues below this ad
The fact that he believes in Bubba Wallace's capabilities to achieve that clearly indicates his trust in the young driver. For any sportsperson, having that trust from Jordan is a huge deal and Wallace aims to fulfill those expectations.
ADVERTISEMENT
Article continues below this ad