NASCAR: Who Is Kevin Harvick's Wife, DeLana Harvick?
Published 04/23/2021, 2:25 PM EDT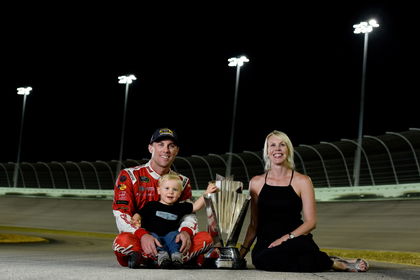 ---
---
Kevin Harvick is an American racing driver. Harvick is the 2014 NASCAR Cup Series champion. He is the 2001 and 2006 Xfinity Series champion and 2007 Daytona 500 victor. Harvick holds the record for Cup Series wins at Phoenix Raceway with nine successes. Harvick's 119 NASCAR wins right now rank him third in NASCAR history.
ADVERTISEMENT
Article continues below this ad
DeLana Harvick has been part of Kevin Harvick's NASCAR journey from the very beginning. Kevin believes he is fortunate to have DeLana in his life. In an interview with Graham Bensinger, Harvick revealed that DeLana is a critic when it comes to racing.
"She understands that the time and dedication that it takes and how hard it is to be successful in this sport. I think I'm very fortunate to have that and she's very involved in khi when it was race teams. She's definitely a critic when I do things right or wrong she'll definitely give you an honest opinion."
ADVERTISEMENT
Article continues below this ad
Who is DeLana Harvick, wife of Kevin Harvick?
DeLana Lynn Harvick is a former owner and chief of Kevin Harvick Incorporated. It was a racing group in NASCAR Truck Series. It was declared in September 2011 KHI was being offered to Richard Childress, proprietor of Richard Childress Racing. She is the wife of NASCAR Cup Series driver Kevin Harvick.
DeLana is the daughter of ex Busch Series driver John Paul Linville and Joyce Linville. She grew up around race tracks. Her first visit to a race track came at three weeks old.
Kevin and DeLana Harvick married on February 28, 2001, in Las Vegas, not long after his Cup Series debut. They had met the earlier year at Michigan International Speedway where at the time she was working in advertising for racer Randy LaJoie. DeLana had also worked with Jeff Gordon already.
DeLana takes active participation in Harvick's profession. She co-owns and works with KHI Management LLC. She even shows up on Harvick's pit box during Cup races. The couple lives in Charlotte, North Carolina with their children Keelan and Piper Harvick.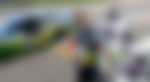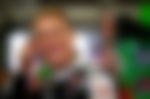 Kevin Harvick Foundation
ADVERTISEMENT
Article continues below this ad
In 2010 Kevin set up the Kevin Harvick Foundation (KHF) with his wife DeLana. The establishment helps people by setting up programs that improve the lives of kids all through the United States.
Projects, for example, the Kevin Harvick Athletic Scholarship Fund at California State University, Bakersfield and University of North Carolina-Chapel Hill; A camper lodge at Victory Junction Gang Camp, Baptist Children's Homes of NC, Boys and Girls Clubs. Kevin's team is focused on not just improving the lives of young kids for the short term but to make a long-lasting impact on each and every life the foundation has touched.
Kevin Harvick Incorporated
ADVERTISEMENT
Article continues below this ad
Kevin Harvick Incorporated presently works as a sports marketing and management firm. The company presently represents Harrison Burton, Ricky Stenhouse Jr., and Ryan Preece alongside others.