NASCAR Xfinity Series Driver Noah Gragson Earns Shoutout From JR Motorsports Boss Dale Earnhardt Jr After Dominant Display in Phoenix
Published 03/13/2022, 2:16 PM EDT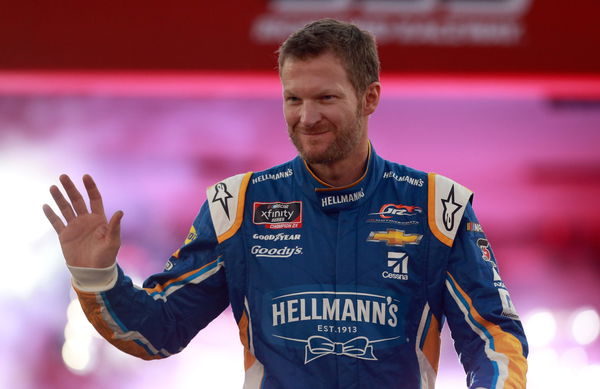 Persistence and perseverance finally paid off for Noah Gragson. The NASCAR Xfinity Series driver finally won his first race of the season in Phoenix after two finishes in second and one in third this season. This was something for which he earned a personal mention from his boss, the NASCAR Hall of Famer Dale Earnhardt Jr.
Dale Jr. sent out a tweet giving a shoutout to his driver and his crew chief after the race in Phoenix.
"Yes! @NoahGragson @LukeLambertCC and a badass group of hard working @JRMotorsports employees got it done today @phoenixraceway," Earnhardt Jr. wrote.
ADVERTISEMENT
Article continues below this ad
Dale Earnhardt Jr misses racing "really bad"
In a recent interview with Front Office Sports, the JR Motorsports owner revealed he still misses racing. Dale Jr, who retired in 2017, said he misses racing "really bad", but he can "compartmentalize it."
Earnhardt Jr. believes it is a "healthy" thing as it comes from a place of passion. "I hang on to a little bit of that. I think it's healthy to miss it," he said.
As for what he misses the most, Dale Jr. said, "Just racing, driving, being out on the track, swapping positions with other drivers and competing against other guys — and just being in the car."
"I feel incredibly alive when I'm behind the wheel of a race car, driving a car around a track, especially in competition."
ADVERTISEMENT
Article continues below this ad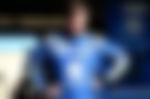 While it's natural for fans to read these comments by the two-time Daytona 500 winner and expect him to make a sensational comeback, the reality is far from the expectations.
Because Dale Earnhardt Jr has ruled out coming out of retirement. "I'm old," he said.
ADVERTISEMENT
Article continues below this ad
Yet, one can imagine he is still as close to the sport as he was back in the day. Sure, he isn't behind the wheel anymore, but he has his Xfinity Series team, he is promoting talents like Noah Gragson, and most importantly, he still has his passion for NASCAR.