Natalie Decker Reviews Her NASCAR Xfinity Series Return Race at Talladega: "Overall I'm Really Happy"
Published 04/27/2021, 8:40 AM EDT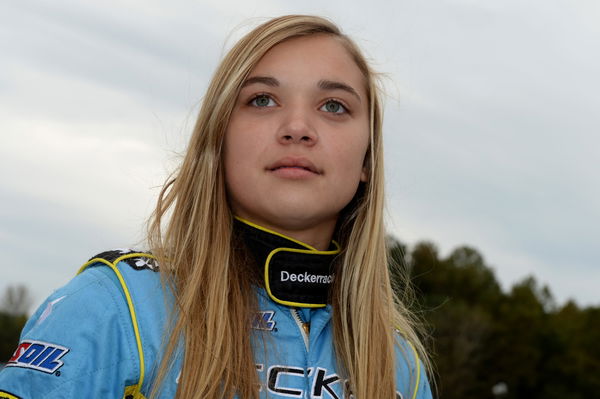 ---
---
Earlier this weekend, the NASCAR Xfinity Series race concluded at the Talladega Superspeedway. Unfortunately, the race ended prematurely when rain decided to play spoilsport. In the end, Jeb Burton took his maiden Xfinity Series win, ahead of Austin Cindric and AJ Allmendinger. Meanwhile, Natalie Decker had mixed feelings about finishing in 24th place in a rain-shortened race.
ADVERTISEMENT
Article continues below this ad
Speaking after the race, Decker said, "We didn't get to finish the race, sadly. They called it a few laps short, like 20 laps short, and we were running 24th. There was just a big caution, a big wreck we missed it. We were doing really well, going racing, go racing up front and see what our car had. Sadly, the rain came and they called the race.
"So we finished P24, which I'm still happy with. I'm happy that we missed all those big wrecks.
ADVERTISEMENT
Article continues below this ad
"Overall, I'm really happy with today," she said further.
What else did Natalie Decker say?
Decker acknowledged that the car felt good under her and she was comfortable while driving it on the track. Admittedly, this result was a bit of a Herculean effort because she endured a few mid-race handicaps. Apparently, she suffered from radio trouble and she could not hear her spotter or crew chief.
ADVERTISEMENT
Article continues below this ad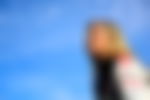 Considering that she dodged several wrecks, the fact that Decker did it without her spotter, was incredible. She confessed that her ears were ringing because every time her spotter spoke, all she could get was static. Other than that little hiccup, Natalie Decker was really happy with how her race panned out.
ADVERTISEMENT
Article continues below this ad
This is only Decker's second-ever Xfinity Series race and a vast improvement from her debut. In her first race, she got involved in a crash and ended her race early. This time around, she managed to survive the race, though it ended prematurely. Now, Decker only has three more races left in her contract and will be keen to improve her racecraft.