NASCAR Driver Natalie Decker Set to Race at Charlotte in Ave Motorsports' Audi R8 for the Trans-Am race
Published 03/11/2021, 6:26 AM EST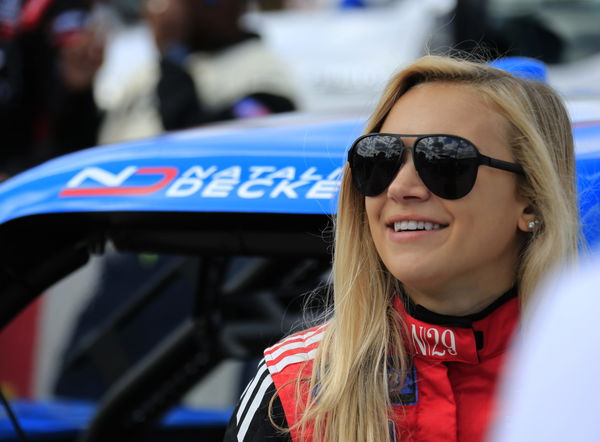 ---
---
In the 2021 NASCAR season, Natalie Decker is competing in the Xfinity Series on a part-time basis. Of course, this means that she has a limited number of appearances in the series. However, she is not going to sit idle until her next Xfinity call-up. Instead, she is set to compete in a Trans-Am race weekend from March 18 to 21.
ADVERTISEMENT
Article continues below this ad
As it turns out, Decker has a fair amount of experience in the Trans Am arena. This is because she competed in the West Coast Trans Am Series in the Audi R8 with Ave Motorsports.
As per reports, she is expected to get behind the wheel of the Ave Motorsports Audi R8 yet again at the famous Charlotte Motor Speedway Roval.
ADVERTISEMENT
Article continues below this ad
Natalie Decker said, "I'm so excited to be racing at the Charlotte Roval. I have never raced there before.
"I have raced the Audi R8 with Ave motorsports three times and I love this car! It's a beautiful race car. You can drive these cars so hard, there is traction control and ABS. I'm so thankful that N29 and Red Street Records will be supporting me for this race!
"I love racing in these different series, everyone is always so welcoming and excited for us to be there! Thank you to all my fans, I wouldn't be here without you!"
What to expect from Natalie Decker in the coming weekend?
ADVERTISEMENT
Article continues below this ad
Decker will, yet again, compete in a limited number of races with the outfit. While in the Audi R8, she will race in specific Trans Am events and will help develop the team. As an experienced racer, her feedback will be invaluable for the outfit to achieve some success.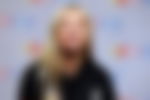 It is also worth mentioning that this will be the first time she races on the Charlotte Roval layout. Obviously, Decker will be relishing the challenge and will be raring to go.
ADVERTISEMENT
Article continues below this ad
Until then, she will be training hard for this race, as well as for her future Xfinity runs. Admittedly, her first race in the series could have gone better, but Decker will be keen to make amends.