Natalie Decker 'Thankful' for Chance But Has an Unfortunate End to NASCAR Xfinity Series Debut
Published 02/21/2021, 12:50 PM EST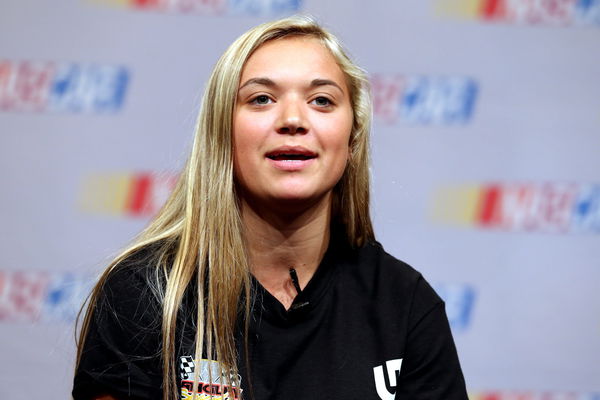 ---
---
Natalie Decker did not have an enjoyable debut in the 2021 Xfinity Series after being involved in a wreck on Lap 3. Driving in the Daytona Road Course race after starting 21st, there was hope for a top-half finish at the very least.
ADVERTISEMENT
Article continues below this ad
With a fresh opportunity presented to her, courtesy of Reaume Brothers Racing and RSS Racing, Decker would have been keen to make the most of it. But the extensive damage to her Chevrolet, a fluid leak issue, brought an early end to her race.
The 23-year-old expressed her heartfelt feelings through a post on Instagram. In an image as part of it, one can clearly see that the rear end bumper has received significant damage from the wreck.
ADVERTISEMENT
Article continues below this ad
Natalie Decker grateful for the opportunity
Decker's post read, "Tonight was heartbreaking, we got ran over going into the chicane which sent us over the turtle curbs which then put a big hole in our transmission."
Replays show that Decker spun off the track after a bunch of drivers tried their best to negotiate at one of the chicanes on the 3.61 miles road course.
Though most cars fighting in the bottom half got through, the No.23 came off worse, which ultimately ended in a DNF for her.
She continued, "I'm so thankful I had this opportunity I'm just hurt it ended this way. Thank you @rss383993 @rbr_teams @jasoncrabbmusic @jaydemarcus @redstreetrecordsofficial and Big Foot Philly Cheesesteak!!"
She will race in 4 more Xfinity Series races in the 2021 campaign
ADVERTISEMENT
Article continues below this ad
The silver lining for the 23-year-old is that she will soon get a chance to put this incident behind her. After Saturday's race, Natalie will next get down to racing in Talladega on April 24.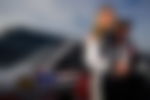 Natalie had previously made 13 starts in the 2020 NASCAR Truck Series campaign, with the best finish of 5th at Daytona. As part of a structured deal, she would race in 5 Xfinity Series races with the hope of adding on to it.
ADVERTISEMENT
Article continues below this ad
Hence, the NASCAR season has certainly not gotten off to the right start for Decker. But with her grit and passion for racing, expect her to bounce back in a determined fashion over the next few races.