A Young Jeff Gordon Had A Diplomatic Response to Michael Jordan & Tiger Wood Comparisons: "..Talk to Our Sponsors"
Published 11/27/2022, 9:00 PM EST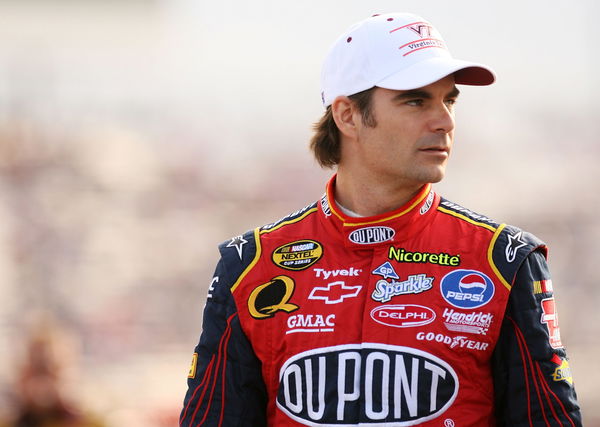 All the way back in 1998, Jeff Gordon was a rising star in the NASCAR Cup Series. By then, he had already clinched three of his four titles. The first came all the way back in 1995, the second in 1997, and he followed that up with a third title in 1998.
Safe to say, he was pretty much on top of the world at this point. In a fairly old interview, Gordon was even compared to sporting legends like Michael Jordan and Tiger Woods.
ADVERTISEMENT
Article continues below this ad
The flattered Gordon said, "That's awesome! Certainly when I'm out there, I don't consider myself in that league. It's great that people are saying that, and I want to talk to those people and have them talk to our sponsors. Our sponsors are really happy, but the sport's really growing right now."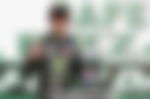 How did Jeff Gordon perform in his career since then?
After 1998, Gordon went on to snatch a fourth career Cup Series title. In addition to that, he amassed an astounding 93 career wins in the Cup Series. Aside from that, he also boasted of five wins in the Xfinity Series, bringing his total to 98 wins.
The Hendrick Motorsports star was competitive right off the bat, with his first win coming in his second season.
Since then, he had 14 consecutive seasons with at least one Cup win.
ADVERTISEMENT
Article continues below this ad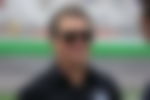 Between 1994 and 2015, he remained competitive, only dropping out of the Top 10 once in his entire career. That was in 2005 when he finished in 11th place. Other than that, he consistently hung around the Top 10 in his Cup Series tenure.
At the end of the 2015 season though, he finally called time on his career on a full-time basis. Though it is worth mentioning that he came back as a substitute in 2016.
ADVERTISEMENT
Article continues below this ad
This was when Dale Earnhardt Jr was out of action with his concussion issues.
WATCH THIS STORY: "Jeff Gordon and Dale Jr Were Both at Risk.." Hendrick Motorsports Legends' Shortcomings Paved the Way for Controversial NASCAR System