WATCH: When Michael Jordan Spoke to Dale Earnhardt Jr. About His Love for NASCAR
Published 09/22/2020, 1:32 AM EDT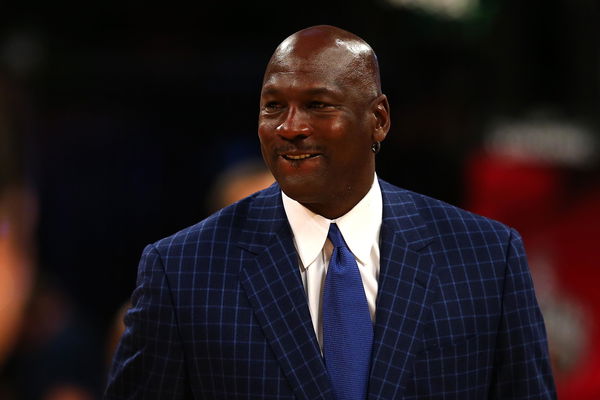 ---
---
Michael Jordan's induction into NASCAR's team ownership is set to raise the stakes even higher. The involvement of two of NASCAR's biggest stars – Denny Hamlin as co-owner and Bubba Wallace as a driver – is what makes the deal even sweeter.
ADVERTISEMENT
Article continues below this ad
However, Jordan's interest in NASCAR is not new. Denny Hamlin has been a Brand Jordan athlete for a while now. Moreover, Jordan has been a NASCAR fan all his life.
The NBA star was present during the race at Homestead-Miami Speedway last year when he spoke to Dale Earnhardt Jr. about his love for NASCAR.
ADVERTISEMENT
Article continues below this ad
Michael Jordan professes his interest in NASCAR
"I'm a big race fan. Started off when I was a kid and I grew up watching [Dale Earnhardt], Richard Petty [and] Cale Yarborough was an original 11 that I remember," Jordan said to Earnhardt Jr.
"Now I'm good friends with Denny Hamlin and we go way back. He's a season ticket holder at the Hornets, and I spend a lot of time playing golf with him and obviously I'm a big NASCAR fan, so I came out to support him," Jordan added.
A star racer himself, Earnhardt Jr. asked Jordan about his friendship with Hamlin. Jordan also expressed how regularly he follows NASCAR.
"I've known Denny now for seven years. He's just gotten better, and my interest in the sport has been there for a long period of time," he said. "I love watching; I set my clock every Sunday to watch NASCAR and I pay attention. Actually, I enjoy spending time here."
Jordan wanted 'a winner'
The prospect of Jordan and Hamlin teaming up for their NASCAR team was gathering pace recently. The two men finally announced the association. After the announcement, Jordan expressed his views on having Wallace as the driver.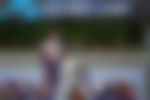 "If I'm investing, if I'm a participant, then I want to win! I don't want to be out there to be just another car," Jordan said to The Charlotte Observer.
ADVERTISEMENT
Article continues below this ad
"I feel like Bubba feels the same, and Denny has definitely done that this year. We've got the right people involved. Now, we need to get the right equipment. The right information and data. Give Bubba his best chance to win," Jordan added.
The car number is yet to be announced, but it could very well be the No. 23 that became iconic under Jordan in the NBA.
ADVERTISEMENT
Article continues below this ad