"Needs to Survive And Thrive" – Chase Elliott Explains Importance of Short Track Racing for Him Ahead Of 2020 Snowball Derby
Published 12/05/2020, 10:20 AM EST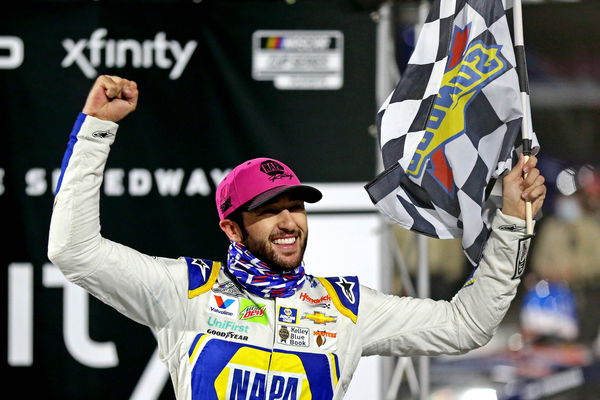 ---
---
Over the years, short track racing has become a breeding ground for the future stars that go on to make their name in NASCAR. 2020 Cup winner Chase Elliott is also one that makes the list.
ADVERTISEMENT
Article continues below this ad
He has now catapulted himself into the big leagues, racing with Hendrick Motorsports in the Cup Series. However, Elliott has most certainly not forgotten the roots he came from, winning races early in the short-track discipline.
After a gap of nearly 5 years, Elliott's decision to take part in this year's Snowball Derby only makes the event all the more interesting. He, much like all of his fans, is looking forward to the late model racing spectacle this Sunday.
ADVERTISEMENT
Article continues below this ad
Chase Elliott believes the Snowball Derby is an "important piece of racing"
Elliott stated, "I feel like I learned some of my biggest lessons in my years here, and certainly my biggest opportunities came from my years of racing here as well.
"So, I think it's really important to respect that, you know, as time goes on and remembering where you came from, in a sense."
The 25-year-old knows the importance of this prestigious event, having won the competition twice in 2011 and then again in 2015. Having moved onto the Cup Series now, he believes all those people still regularly involved in short track racing have a responsibility to 'respect' it.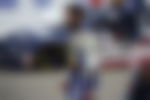 The Hendrick Motorsports No.9 continued and said, "But most importantly, this is a really important piece of racing that needs to survive and thrive. It needs to be here."
"And it's the responsibility of the people who are fortunate enough to do what I do to give back to it and respect it. It needs to last for a long, long, time," concluded Elliott.
ADVERTISEMENT
Article continues below this ad
Elliott will once again partner with former crew chief Ricky Turner for the event
The 2020 Cup Series' Most Popular Driver has expressed his passion and commitment to keep late model racing alive for some time now. To be able to win it for the third time would be a perfect tribute to the home of racing he once hailed from.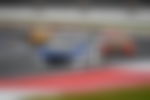 The Dawsonville native will race with a stock car powered by Senneker Performance in the 53rd annual Snowball Derby. With the support of James Finch and former crew chief Ricky Turner, Elliott would look to add yet another accolade to an already stellar 2020 season.
ADVERTISEMENT
Article continues below this ad