New NASCAR Contract Puts an End to All Doubts About Denny Hamlin's Joe Gibbs Racing Future
Published 02/02/2021, 9:50 AM EST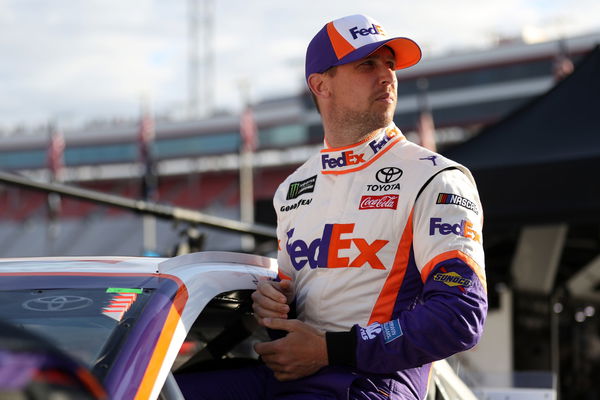 Denny Hamlin is steadily approaching the twilight of his career. However, he still believes that he has a lot to bring to the table. The Joe Gibbs Racing team clearly agrees with him, as they recently extended his contract. At the same time, the outfit also inked a new deal with sponsor FedEx.
Prior to this, there were many questions about Hamlin's future. This was largely because his original contract would have expired after the 2021 season. Luckily, JGR stepped in and handed Hamlin and FedEx multi-year agreements.
However, it is worth mentioning that while FedEx is the primary sponsor, it won't be present at all races. Instead, the brand will split primary sponsorship duties with other brands during the 36-race season. According to some reports, JGR and ProSports Management suggested Domino's as a potential endorsement partner.
ADVERTISEMENT
Article continues below this ad
As it turns out, FedEx CEO Fred Smith is good friends with Joe Gibbs. However, there are many other sponsors that can step up into a primary role. JGR's partners include Toyota, Mars/M&M's, Bass Pro Shops, Dewalt, and Sports Clips.
What does the 2021 season hold for Denny Hamlin?
ADVERTISEMENT
Article continues below this ad
Ahead of the coming campaign, Hamlin is on a mission. Having won the Daytona 500 in 2019 and 2020, he is aiming for a hat-trick, a feat that nobody has ever achieved.
In his near 16-year long career, Hamlin has racked up 44 career Cup wins. He debuted in the Cup Series all the way back in 2005 with Joe Gibbs Racing. A year later, he joined the outfit on a full-time basis.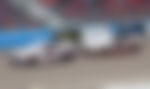 Around the same time, FedEx also linked up with JGR and Hamlin. Since then, the two parties have been thick as thieves and achieved much success together in the #11 car. Now, Hamlin will be glad to be back in action without worrying about his future. In addition to that, he will be fired up to finally gun for his maiden Cup title.
ADVERTISEMENT
Article continues below this ad