Denny Hamlin Warns NASCAR of Same Ugly Fate as Tua Tagovailoa That Led to NFL Firing
Published 10/03/2022, 12:28 PM EDT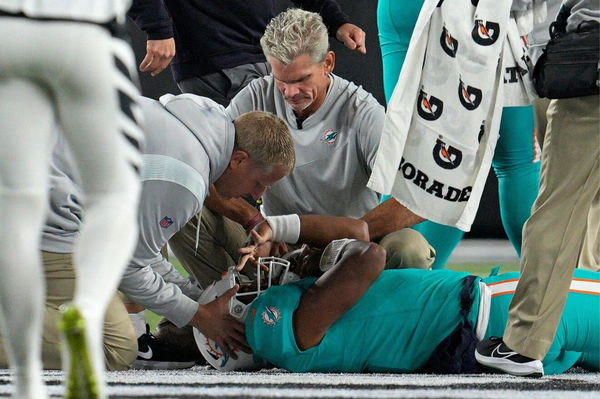 Talladega was quite the race, considering the fashion in which Chase Elliott became the first playoff driver to win a playoff race this season. But his win was overshadowed by conversations about the unsafe nature and safety concerns around the Next-Gen NASCAR Cup Series car. In fact, many fans pointed out the rather timid nature of drivers on the fastest track on the calendar.
But it seems to have reached a boiling point after Talladega.
ADVERTISEMENT
Article continues below this ad
Elliott was seen being very vocal about the issues ahead of the race. He said, "It just blows me away we can have something new in 2022 that offers all of this technology … and we allow it to go backward, especially with safety. It's just super surprising to me we allowed that to happen. But we did — and now it's just about, how do we go forward from here."
Denny Hamlin, co-owner of 23XI Racing, argued that it's not about one hit, but a cumulation of multiple hits. Naturally, that would weaken a driver as they are exposed to more and more crashes. In fact, he compared it to what happened with the NFL player Tua Tagovailoa.
"All these hits add up," said Hamlin, "We saw it with Tua — you can't just keep getting hit, hit, hit and nothing happens."
Of course, Tagovailoa is a victim of a concussion too, caused by being constantly hit by others on the field. And the same happened to Busch and Bowman, as they endured more and more hits. Sadly, it's reached a point where every driver is at risk of a so-called "Tua Effect" defined by Hamlin.
What do other NASCAR drivers think about what Denny Hamlin has to say?
Of course, everyone saw a surprisingly calm race at Talladega, with no major wrecks. In fact, fans pointed out that the drivers seem rather timid while racing.
Clearly, everyone is afraid of what could happen.
ADVERTISEMENT
Article continues below this ad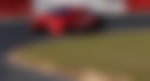 Kyle Larson said, "The car should be able to withstand the impact and your headrest should be soft enough to absorb it without getting a concussion."
Kevin Harvick, another one of the drivers who have been quite outspoken on the matter said, "We have to have the safety we deserve to go out and put on a great show,",  "Obviously, we all have taken the risk of being race car drivers — but there's no reason we should be in a worse position than we were last year."
ADVERTISEMENT
Article continues below this ad
WATCH THIS STORY: From Chase Elliott To Kurt Busch: 5 Times The Next-Gen Cup Series Car Proved How Unsafe It Is
Unfortunately, the next-gen car has snatched any peace of mind from the drivers. And they have to go out racing with the fear that they could be the next one having to sit out of crucial races like Busch and Bowman did.