Daring Fan Offered to Buy Danica Patrick A Drink Right In Front of Then-Boyfriend and NFL Star Aaron Rodgers at NBA Game in 2019
Published 11/29/2022, 6:45 AM EST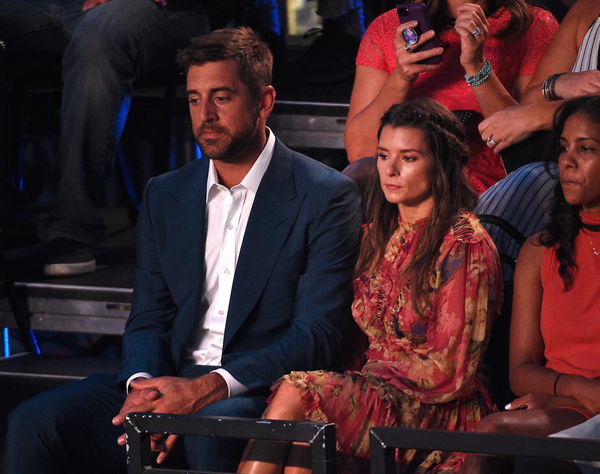 For most people, standing up to six feet and 225-pound NFL quarterback wouldn't be a great idea. But when you have Danica Patrick on the other end, you probably might take that risk, and that's exactly what one fan did.
I'm sure this video of a guy buying Danica Patrick and her friend a drink in front of Aaron Rodgers isn't nearly as funny with the entire context. But! pic.twitter.com/Y3jlZoXB0x

— Nick Bromberg (@NickBromberg) May 9, 2019
ADVERTISEMENT
Article continues below this ad
Danica Patrick was NASCAR's most successful female driver. The driver broke innumerable records during her time racing in NASCAR. She holds records like the highest-finishing female driver in the Indianapolis 500 and the Daytona 500.
Apart from her racing, she is also renowned for her good looks. The Sports Illustrated Swimsuit magazine featured Patrick on the cover in 2008. After she called time on her racing career, she has been part of NASCAR's analyst panels and has also recently featured on Sky Sports F1.
A video from 2019 showed how a fan took the risk of buying her a drink in front of her then-boyfriend, Aaron Rodgers. Rodgers and Patrick were attending a game of the Milwaukee Bucks when a fan of the NASCAR driver bought her and her friend two drinks.
An unenthused Rodgers meanwhile looked on and apparently didn't look happy with what was happening. However, he didn't say or do anything about it.
Rodgers and Patrick have since then broken up. The quarterback was most recently dating actress Shailene Woodley, while Danica has been dating Carter Comstock, a Silicon Valley executive.
That move from the Bucks fan was definitely one for the history books. Daring and courageous!
Danica Patrick has moved on from the Rodgers fandom
Danica has been following the NFL for a long time. She has been closely associated with the Chicago Bears, having supported them through her childhood and later on as well.
ADVERTISEMENT
Article continues below this ad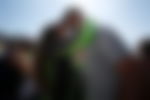 But when she started dating Green Bay Packers Aaron Rodgers, she made room for the team in her allegiances. She was visible on multiple occasions, attending their fixtures and wearing their jersey.
However, since her breakup with the star quarterback a few years ago, she has now found a new quarterback to support. Earlier this year she posted a story and tagged the Buffalo Bills quarterback, Josh Allen, too. In her story she said "Dude is bad ass", hyping up the player's performance that day.
ADVERTISEMENT
Article continues below this ad
Watch This Story: Denny Hamlin Has A One-Word Answer To 'Why Is Kyle Busch Hated' Question By Danica Patrick
Now that Patrick and Rodgers are no longer the power couple they were, there's nothing wrong in replacing him as her favorite quarterback, is it?
Edited By: Akash Pandhare